Superstar Creator Rob Liefeld Returns in 2016 for Marvel's DEADPOOL: BAD BLOOD OGN!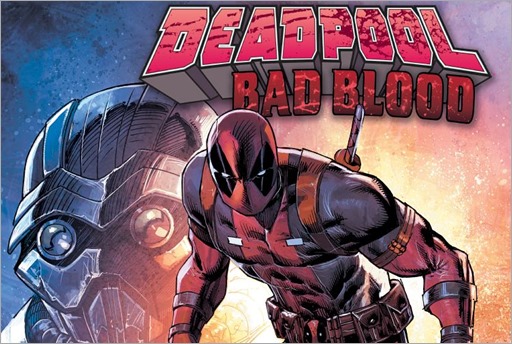 Deadpool Co-Creator Teams With X-Men '92 Writers For New OGN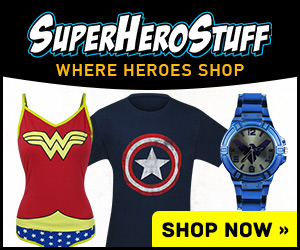 Rob Liefeld returns to Marvel Comics in 2016 for original Deadpool graphic novel entitled Deadpool: Bad Blood. The graphic novel will be co-written by Rob Liefeld, Chris Sims, and Chad Bowers and feature artwork by Liefeld.
Given the nature of Rob's habitual lateness, going back all the way to the inception Image Comics in the early '90s, we'll see if this book comes out in 2016… or is even finished. Surely Marvel wouldn't make this announcement without having at least some of the artwork in hand, right?
I'm looking at you Kirkman/Liefeld Killraven miniseries.
Press Release
Comics legend Rob Liefeld returns to Marvel alongside fan-favorite X-Men '92 writers Chris Sims & Chad Bowers for an explosive new adventure starring the Merc With a Mouth. Today, Marvel is pleased to Deadpool: Bad Blood – the newest Original Graphic Novel hitting stores worldwide next year! Debuting in a high-end, oversized format, Deadpool: Bad Blood marks another thrilling entry into Marvel's growing Original Graphic Novel line.
Shooting, stabbing and otherwise annoying his way across the Marvel Universe has made Deadpool scores of enemies over the years. Even though his sordid past contains countless unfriendly faces, there is one he can't quite place. A brutal new foe known only as Thumper. Outgunned, outmatched, and outclassed by this new foe, Wade's gotten his rear end handed to him on more than one occasion. But who is Thumper? And what is Deadpool's past connection to this powerful new baddie?
"The idea that you can tell one consecutive story un-interrupted is unique nowadays," says Rob Liefeld, discussing his upcoming OGN with ComicBook.com. "No single issue breaks and cliff hangers allow for greater momentum building the tale. The format has tremendous storytelling opportunities. I'm having a blast as are Chad and Chris."
Wade's journey to uncover the truth and escape Thumper's crosshairs will take him across the Marvel Universe and into the path of many familiar faces. Cable! Domino! Shatterstar! Star-Lord! And more! Blood will be shed. Old scores will be settled. Deadly twists and turns await as Wade Wilson faces one of his greatest challenges yet. Be there for the fireworks as Liefeld, Sims and Bowers bring you Deadpool: Bad Blood in 2016!
DEADPOOL: BAD BLOOD OGN
Written by ROB LIEFELD, CHRIS SIMS & CHAD BOWERS
Art & Cover by ROB LIEFELD
On Sale in 2016!