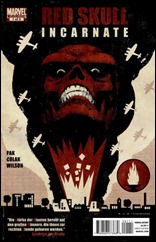 Writer: Greg Pak
Artist: Mirko Colak
Colorist: Matthew Wilson
Letters: Clayton Cowles
Production: Clayton Cowles
Cover: David Aja
Editor: Alejandro Arbona, Tom Brevoort
Publisher: Marvel Comics
Cover Date: September 2011
Cover Price: $2.99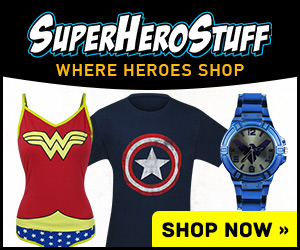 Red Skull: Incarnate #1 first grabs you with it's strikingly terrifying cover, and continues with a raw intensity that pulls no punches.
Saying that David Aja's cover art is striking is putting it mildly. You can feel the intense hate and evil jumping right out of the Eastern European war propaganda style cover to this book. Although it's stylistically different from the interior artwork by Mirko Colak, it fits the issue very well.
Greg Pak tells of how a young, timid Johann Schmidt is shaped by the fear and anger of early 1920's Germany, a heavy handed headmaster of an orphanage, and the rise of the Nazi Party into what he will become. Pak does a great job at conveying the mood and setting of Germany at the time without turning it into a history lesson. You get a sense of the economic strife and fear that make a desperate populace turn to whatever group will promise them stability – in this case the fledgling Nazi Party.
The violence is quite shocking and this book is not for the squeamish. The violence, both physical and mental, is a necessary evil to convey the strength of the forces and actions that eventually create the Red Skull. The reader gets a sense that what's normal for them isn't what's becoming normal for young Johann; he becomes removed from certain emotional normality.
The artwork by Mirko Colak fits in well with the story. His panel layouts and style give the tale a specific pacing and impact that works perfectly. His attention to detail in the backgrounds and crowd scenes is what I'd like to see from many more artists.
Upon reading Red Skull: Incarnate #1, you may have the same reaction I did: "Wow!" You get an understanding of how hatred and fear beget evil. Almost like reading about serial killers, you get an understanding of the nature of the person without justifying their actions.
I highly recommend this to any reader, comic or non-comic – when a story such as this is published, it must be shared by all. This was a great start to Greg Pak's five issue limited series and I can't wait to read the next four!
– The Comic Book Critic
Comic Book Critic Rating: 9.5