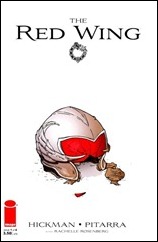 Writer: Jonathan Hickman
Artist: Nick Pitarra
Colors: Rachelle Rosenberg
Cover: Nick Pitarra, Rachelle Rosenberg
Publisher: Image Comics
Cover Date: July 2011
Cover Price: $3.50
Title: "Learning To Fly"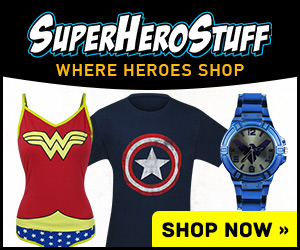 In the 23rd century, humanity is fighting a new kind of battle. This battle is not only fought with hi-tech weaponry and vessels, but across time itself. A Temporal Attack Craft can engage an enemy anywhere and anywhen!
The Red Wing are the cadets who command the TAC and fight back the enemy wherever they can. All of The Red Wing carry temporal beacons so that they can be located in case they crash in a different time. The beacon also shields the cadet from the ravages of time, which will ensure their swift death. There is one major caveat – if their beacon runs out of power or the power cell is damaged, the shield disappears.
The story follows a group of cadets who use state-of-the-art technology to travel through time and battle back their enemies in an epic battle. Dominic and Valin are legacy cadets – meaning their fathers were soldiers before them – who are training for The Red Wing. Dominic's father was presumed dead in the past. They must all take courses on the theoretic discussions of time along with their battle training, which some find overbearing. But it's a necessary course.
We flash back to the past, a Red Wing is being overmatched and chased across time by the enemy and is forced to ditch his ship. He escapes in his pod, which contains a picture of what appears to be his wife and son – a son named Dominic – and is lost in the past. This is where his adventure begins.
The Red Wing by Jonathan Hickman and Nick Pitarra is very enjoyable sci-fi story. Although one can never avoid the comparisons to Star Wars and Star Trek in sci-fi stories, Hickman really makes this story his own and isn't beholden to those clichés. There are enough technical aspects to the story to give it a foothold in science and theory, but not enough to bore the audience; I found it rather intriguing.
The art by Nick Pitarra and Rachelle Rosenberg's coloring is very dynamic and pleasing. The style and layouts have a very rough Richard Corben-esque feel to them which lends to the futuristic aspect.
I picked up this issue not having any idea what to expect and I was pleasantly surprised! Now I can't wait to see what happens to Dominic's father and the others of The Red Wing. Great Job!
– The Comic Book Critic
Comic Book Critic Rating: 8.0