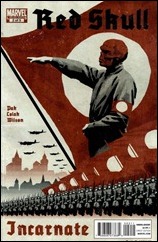 Writer: Greg Pak
Artist: Mirko Colak
Colorist: Matthew Wilson
Letters: Clayton Cowles
Production: Clayton Cowles
Cover Art: David Aja
Editor: Alejandro Arbona, Tom Brevoort
Publisher: Marvel Comics
Cover Date: October 2011
Cover Price: $2.99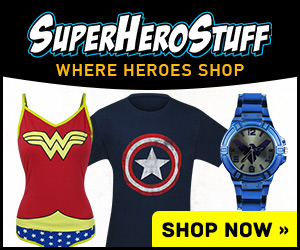 As the German economy stabilizes in the mid-1920's, after the Great War, it's citizens are trying to get their lives and finances back in order. During this time there are two rival political factions that exist in the country – The Nazi Party and The Red Front. The Red Front are a Communist organization while the Nazis espouse a Nationalist and Fascist ideal; both are at ideological loggerheads and often clash in the streets.
After the events of the previous issue, Johann Schmidt is fending for himself in the streets when he comes across a group of young thugs led by a boy named Bormann who 'runs' that particular street. After their confrontation, Johann escapes and encounters a Jewish family. Lying about his past, they take him in as a guest; this impresses Bormann enough to make him a part of his gang.
Previously we saw what the young Schmidt was capable of doing when angered, now we see his ethical and moral values take shape. As we'll eventually see later in his life, the total of The Red Skull is far greater than the sum of the experiences of young Johann; what we experience here is just the germination of that seed.
Johann shows his capability for violence, manipulation, duplicity, and anger – and that detachment also comes rather easily for him. He uses his emotions to disarm and placate others but not to weaken himself. He takes advantage of the chaos around him to stay in the shadows; this allows him to continue and grow in his ways virtually unchecked.
Greg Pak does another wonderful job at giving us a look at what causes the Red Skull to eventually attain his level of evil. The story is well paced and masterfully written, allowing us to see the nuances of the character as he develops. Mirko Colak continues with the perfect layouts for the story's mood and setting. They are matched perfectly for this series. David Aja's propaganda style covers also capture the essence of the Red Skull. It's just a marvel to behold.
Although only two issues in, this series would get my vote for best series of 2011 – the writing, the art, and the covers are all top notch. The only downside is that the series must come to an end.
– The Comic Book Critic
Comic Book Critic Rating: 9.5