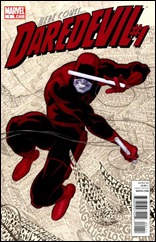 Writer: Mark Waid
Penciller: Paolo Rivera, Marcos Martin
Inker: Joe Rivera, Marcos Martin
Colors: Javier Rodriguez, Muntsa Vicente
Letters: Joe Caramagna
Editor: Ellie Pyle, Stephen Wacker
Cover: Paolo Rivera
Publisher: Marvel Comics
Cover Date: September 2011
Cover Price: $3.99
Title: "Here Comes… Daredevil" / A Bonus Tale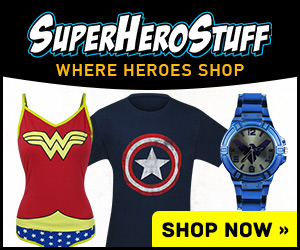 In this latest Daredevil relaunch, Mark Waid and Paolo Rivera take over as the creative team on the title and, right from the start, they're taking Matt Murdock in a different direction. There's a distinct change, both in art style and writing, from recent incarnations of Daredevil.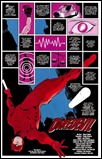 The tone in "Here Comes… Daredevil" has lost the overwhelming gloom that has been, for the most part, prevalent in a lot of Daredevil stories since Frank Miller first threw grit, death, loss, and despair in Matt Murdock's face. Mark Waid comes in and lightens up the character and gives him actual hope for the future instead of having life firmly planting it's boot-heel on his head once again.
In the main story Daredevil is crashing a wedding uniting two of New York's crime families, but it so happens that there's another wedding crasher as well. The Spot is there to kidnap a daughter of one of the mob bosses and Daredevil steps in to make sure that doesn't happen. The action is fast paced and the dialog is more along the lines of earlier Daredevil stories. There's even a hilarious moment when he leans over and kisses the bride in the middle of the fight because he can't resist her perfume any longer!
Through the rest of the issue, Matt Murdock continues to brush off the insistence that he is, in fact, Daredevil after being outed in the press during Brian Michael Bendis' run on the book. There's a feeling, that somewhere down the road in Mark Waid's version of Daredevil, Matt Murdock will somehow reclaim his secret identity. This is pure conjecture, but that's the feeling that comes across in this story.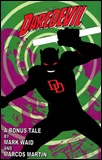 The bonus tale By Mark Waid and Marcos Martin is even more light-hearted and filled with hope than the main story. It basically features Matt dragging his law partner Foggy Nelson out for a walk to take in the "New York Experience."
In this short story, Matt lays out how, over the years, he's become more adept at interpreting the world around him. He's also changed his attitude towards the world because of the pain that's been heaped upon him over the last several years. This new lighter tone is the way he chooses to cope.
Paolo Rivera does a great job with the art on this series and it fits in nicely with Mark Waid's writing. I'm certainly glad that Waid took over this title, he's turned this book around and made it fun again. There's only so much darkness Daredevil can withstand before it gets overbearing.
Daredevil #1 makes a great jumping on point for new readers and old fans alike. This is a book that everyone should be reading. NOW.
– The Comic Book Critic
Comic Book Critic Rating: 9.0