RED WOLF #1 – MARVEL'S PREMIER NATIVE-AMERICAN HERO RECEIVES NEW ONGOING SERIES!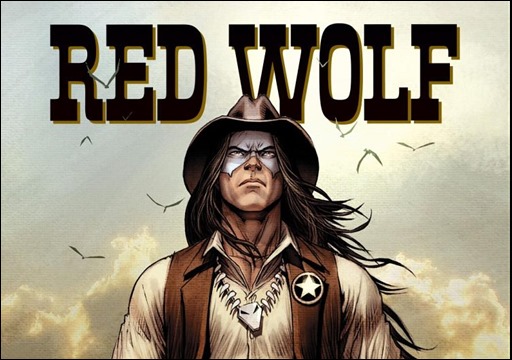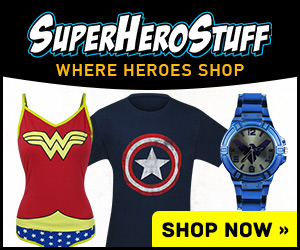 Press Release
The Marvel Universe's American Southwest now has a superhero to call its very own – the mysterious new hero, RED WOLF!
Recently seen within the pages of Secret Wars' 1872, this new hero is suddenly thrust into the new Marvel Universe as its latest righteousness defender no matter what it takes! An outsider and an honest man, Red Wolf is going to need all his wits, and both his fists, to serve and protect this new world from the corrupt organizations that want to control this already stifling landscape of the gritty and harsh American Southwest.
Series writer Nathan Edmondson (Black Widow, Punisher) is joined by artist Dalibor Talajić (Uncanny X-Force, Empire of the Dead) and cover artist Jeffrey Veregge, a member of the Port Gamble S'Klallam Tribe based out of Kingston, Washington, who's also of Suquamish and Duwamish decent. Veregge will also be providing consulting when it comes to characterization and design for the new series.
"There's not a character like Red Wolf out there right now," Veregge told Mashable at the time of the series announcement. "As a native, I'm really excited to see that he can do things, he can figure out things and stand with Captain America, and hold his own in this universe. That's what's awesome about it: You have all these characters of different nationalities and ethnicities, but it's not all about their culture. It's about them being a hero."
There's something about that harsh terrain of the American Southwest that requires an adaptable, thoughtful, resourceful hero, and that's Red Wolf all over," said series editor Jacob Thomas. "He doesn't have amped up strength or tech, he's got quick wits, hard fists, and an unshakeable sense of justice. Underestimate him at your own peril."
This December, the new Marvel Universe gains a new hero who pledges to never let the crushing hands of ruthlessness control those who cannot defend themselves. Red Wolf is here to keep order and maintain peace…no matter the cost.
RED WOLF #1
Written by NATHAN EDMONDSON
Art by DALIBOR TALAJIC
Cover by JEFFREY VEREGGE
Variant Cover by DALE KEOWN