Klang! QUANTUM & WOODY Are At It Again Only on comiXology!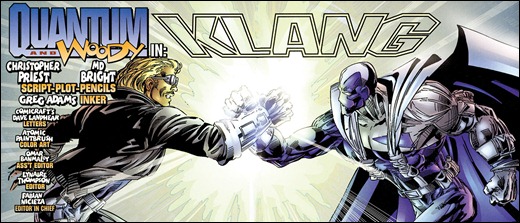 Press release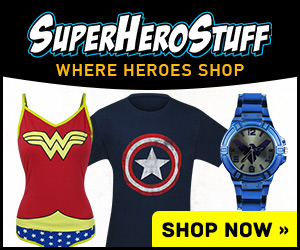 The world's worst superhero team is headed to comiXology! Valiant is proud to announce that the complete run of one of comics' all-time legendary series, Quantum & Woody, will be re-released this October on comiXology, the revolutionary digital comics platform with over 100 million comic and graphic novel downloads to date. This Wednesday, October 24th, look for the first 12 issues of Christopher Priest and M.D. "Doc" Bright's award-winning sensation, beginning with Quantum & Woody #1 for FREE on the iPhone, iPad, Android, Kindle Fire, and the Web! The remaining issues of the series will follow the next week on October 31st.
"With few exceptions, Quantum & Woody are characters that we get asked about in just about every interview, in every piece of fan mail, at every convention, and just about everywhere in between. This is a series that has gained a die-hard following unlike any other in comics. Now, for everyone that never had a chance to jump into Priest and Bright's subversive, envelope-pushing, and outright hilarious tribute to the superhero genre, we promise, it will have been well worth the wait." said Valiant Chief Creative Officer Dinesh Shamdasani.
"Plus, there is a goat with a cape," he added. "Win-win, if you ask me."
Quantum and Woody are the world's worst superhero team! Eric Henderson is a decorated Army tactical officer. Each move he makes is planned with precision. Woody Van Chelton is a goofy white guy, who's idea of detective work is hanging a suspect out a window. Investigating the suspicious deaths of their fathers, they become victims of a high-tech industrial accident that turns their bodies into pure energy. The metal gauntlets they each wear must be slammed together every 24 hours to reset their energy matrix – or their atoms will break apart. Eric adopts the codename "Quantum" to find his father's killer. Woody wants avenge his father's death too, but he'll stick with Woody. Can they solve the mystery without strangling each other – or destroying the world?
Featuring classic work from the creators of immortal runs on Deadpool, Captain America, Iron Man, The Ray and more, and including rarely seen work by Keith Giffen (Justice League) and Charlie Adlard (The Walking Dead), discover why this is the series that has earned a legion of fans the world over when Quantum & Woody return this October, only on comiXology!
Quantum & Woody Release Dates:
October 24th: Quantum & Woody #1-12 – including Quantum & Woody #1 for FREE
October 31st: Quantum & Woody #0, #13-21, #32 and Quantum & Woody Special: GOAT – H.A.E.D.U.S. #1
– The Comic Book Critic