Previews for December 2012:
My Thoughts & Observations
There's always a highlight or two in every catalog – even boring ones.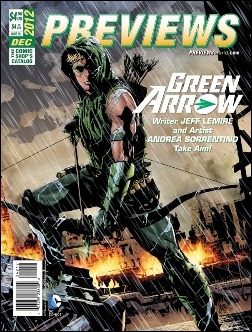 Publisher: Diamond Distributor
Cover Date: December 2012
Cover Price: $4.99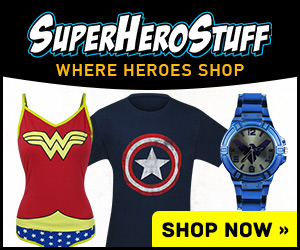 Initially, I thought this month's Previews was on the lame side. But, after I went through it my usual 117 times, it turned out there was plenty for me to talk about. Actually, so much so, I had to whittle down what I was going to use here (sorry blacked out Iron Man 3 figures). So, without further adieu…let the salivating commence!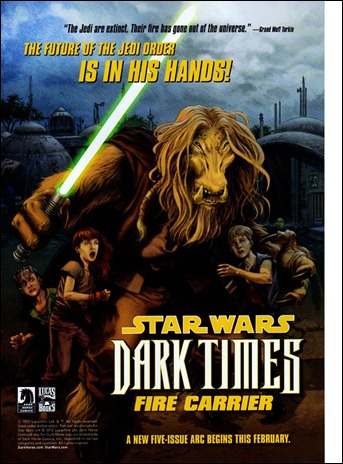 Star Wars: Dark Times – What the hell is going on with Star Wars? Is that some sort of Jar Jar/Chewbacca/Obi-Wan amalgam? Disney didn't have anything to do with this one, right?!?!?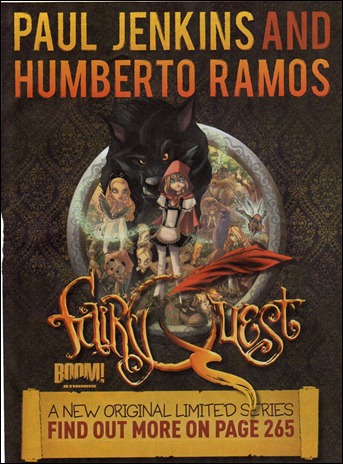 Fairy Quest #1 – Haven't heard much about this book. Seems a bit in the Zenescope/Fables realm, but, big fan of Ramos' artwork. So, I'll see where it goes.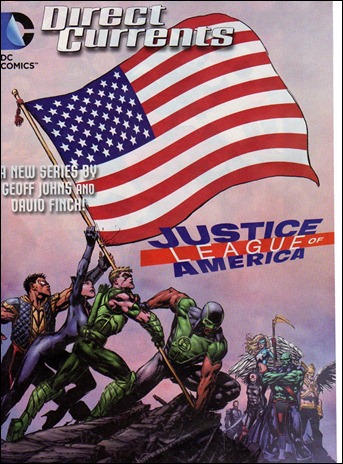 Justice League of America #1 – Look. I'm sure this is going to be cool and all. But, whenever I hear Justice League, I think of Justice League of America and the top 7 (well, the top 6 and whoever the revolving door #7 is) And, I'm sorry, this team is NOT the Justice League of America. I think I know where the writers are going with this, but…meh.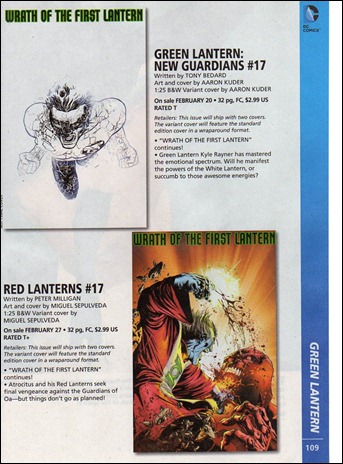 Green Lantern: New Guardians #17 – Now this is a cover! The thing is, there's a disclaimer it's not the final cover art. What??? It should be! Hopefully the only change will be that it gets colorized. Cause I want to know what the heck is happening to Kyle?!?!?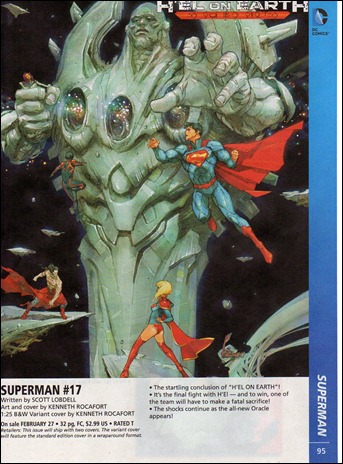 Superman #17 – I know I said this last time, but I'm a big fan of Kenneth Rocafort's art. And, I like where this poorly named "H'el on Earth" story line is going. It looks like issue 17 brings the storyline to a close. So…hopefully futureJesse won't regret pastJesse saying all these nice things about the storyline.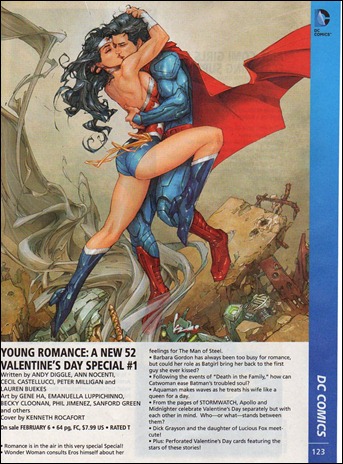 Young Romance – I'd consider getting this, because of the fore-mention Rocafort's art, but…I'd really have to see the interiors. I really dislike when the cover artist isn't the same as the interior artist.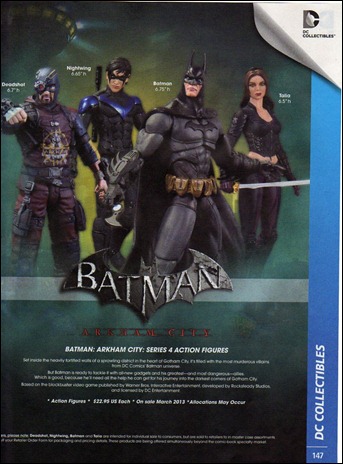 Arkham City figures – Toys! Now we're talking! Except… these aren't… all that great!?!? I've got a few of the other Arkham figures. And I like them enough. These sculpts? Not doing it for me. Not crazy bout Bat's face. And I like it better when you can't see their eyes. I'm looking at you both Batman and Nightwing.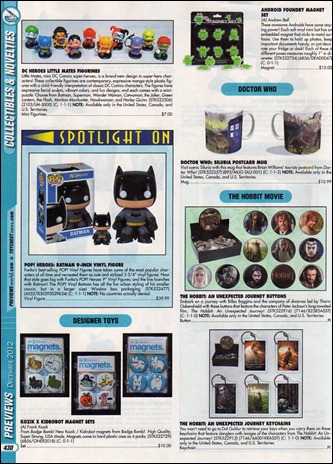 Pop! Heroes 9 inch vinyl Batman – In the biz, they call what I'm doing here, "foreshadowing".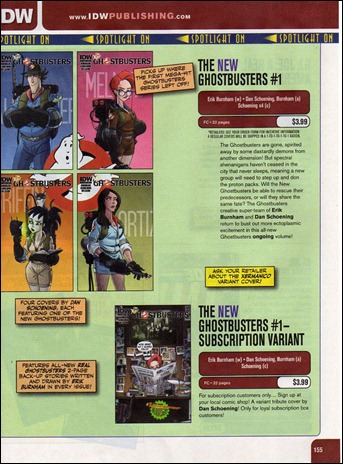 New Ghostbusters #1 – Some sort of re-boot of the Ghostbusters franchise was a long time coming. A mostly/all girl team? Interesting. I'll check this one out.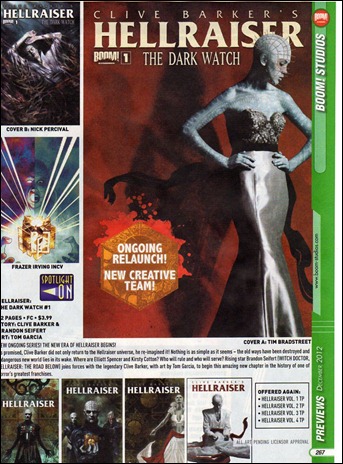 Hellraiser: The Dark Watch – Hmmm. I haven't read too many horror comics. Which is kinda odd, cause I'm a big fan of horror movies. The Hellraiser, specifically, movies scared your friendly neighborhood jman to tears back in the day (aww…who am I kidding? Still do.) I'm just mostly a superhero comic book reader. But, this may be worth a looksee.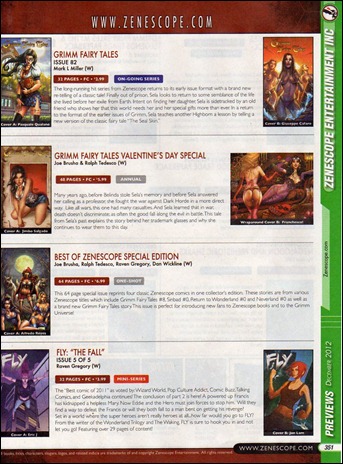 Zenescope books – Only the HOTTEST gals appear in Zenescope books! I better order a few extra copies of Grimm Fairy Tales Valentine's Day Special. Just in case. For study purposes, only!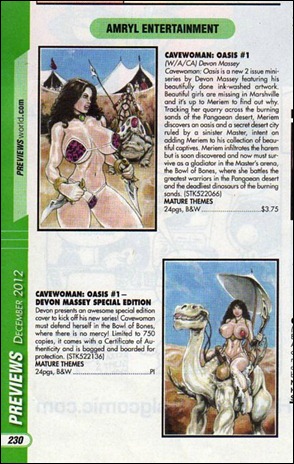 Cavewoman: Oasis #1 – I think she may need more support than, uh…those two knives she's got. Just sayin'.
And finally…we have dead man walking: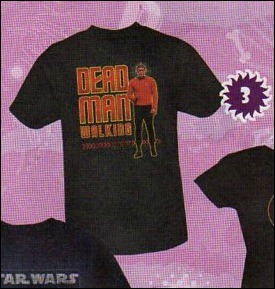 by Jesse
the Container of Useless Accessories
this is what it sounds like, when doves cry…