Wild Children by Ales Kot & Riley Rossmo From Image Comics in July!
Written by Ales Kot (Batman) and drawn by a long-standing Image creator Riley Rossmo (Cowboy Ninja Viking, Dark Wolverine, Debris), WILD CHILDREN, a new graphic novella from Image Comics in July, explores an explosive high school hostage situation that threatens to unfold its own reality like cheap origami.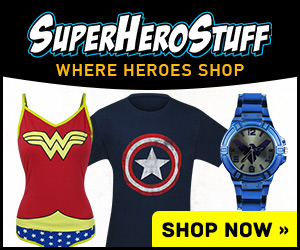 Guns. Acid. Cameras. School.

The themes behind the controversial Hellblazer: "Shoot" by WARREN ELLIS and PHIL JIMENEZ merge with the attitude of the GRANT MORRISON and PHILIP BOND masterpiece of teenage revolt, Kill Your Boyfriend, delivering a story of magic, passion and disinformation.
"Comics have tremendous transformative potential, and on top of that, they're pure fun when done well," said writer Kot. "This comic is the equivalent of a six-track pop EP — and if we've done our jobs well, Wild Children will be the weird pop EP you'll find yourself coming back to again and again."
"For me, Wild Children is an experiment in cleanliness," said Rossmo. "My work is usually dirty, scratchy, messy — but here I wanted to try a style I had only used in some of the editorial work I'd done. All line, no spotted blacks."
WILD CHILDREN is a self-contained 64-page paperback graphic novella. It will be available for pre-order in comic book stores in the May issue of Previews and on shelves on July 11 for $9.99 US.
Here is a preview of Wild Children, written by Ales Kot and illustrated by Riley Rossmo, courtesy of Image Comics.
– The Comic Book Critic