The WARZONES! Get Weird in Your New Look at WEIRDWORLD #1!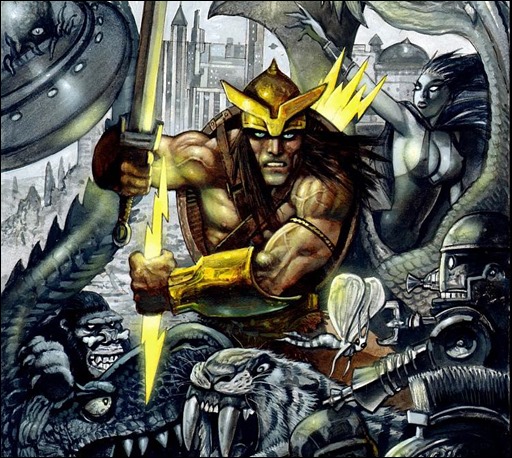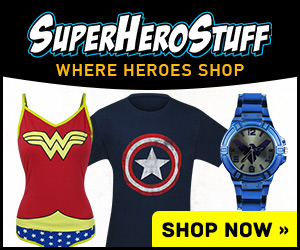 Here's a preview of Weirdworld #1, a Secret Wars series by writer Jason Aaron and artist Mike Del Mundo, on sale June 10th, 2015 from Marvel Comics.
Press Release
This June, the most dangerous corner of Battleworld is born in WEIRDWORLD #1 – a brand new entry in the Secret Wars!
Today, Marvel is pleased to present your new look at the exciting first issue from blockbuster writer Jason Aaron (Star Wars, Thor) and critically acclaimed artist Mike Del Mundo (All-New X-Men, Elektra). Venture deep into the strangest domain of them all as a lone warrior embarks on a savage quest. It is a world of swords, sorcery and all things bizarre. A land of gods and monster. Where perverted science and arcane magic run rampant.
It is Weirdworld, the land where lost things go. Among its twisted and crazed landscapes walks Arkon, the barbarian king. With a sword in one hand and a battle bolt in the other, he ventures through Weirdworld in a desperate attempt to get back home. Yet each bend in the road brings new horrors, new monsters, new awful ways to meet your end. If Arkon is to find his way back to his homeland, he must first survive the Secret Wars! But can he?
A lost man in a lost world, Arkon's quest begins this June in WEIRDWORLD #1!
WEIRDWORLD #1 (APR150767)
Written by JASON AARON
Art & Cover by MIKE DEL MUNDO
Variant Covers by STEVE EPTING (APR150768), SIMON BISLEY (APR150769), JENNY FRISON (APR150770) and SKOTTIE YOUNG (APR150772)
Design Variant by MIKE DEL MUNDO (APR150773)
MAOS Variant by DAVE JOHNSON (APR150771)
Blank Cover Also Available (APR150774)
FOC – 05/18/15, On-Sale – 06/10/15