Spider-Powered Heroes Take to the WARZONES! in Your New Look at SPIDER-ISLAND #1!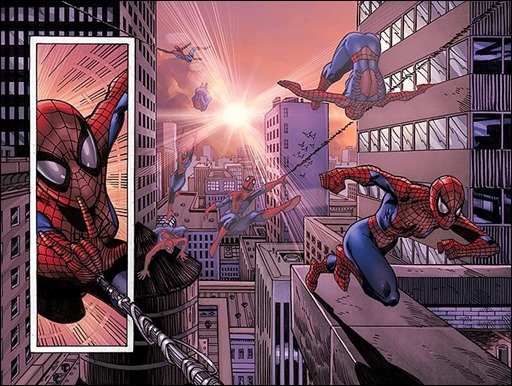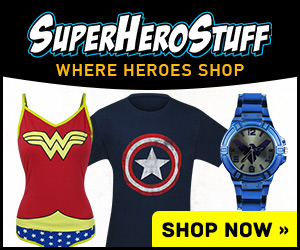 Here's a short, unlettered preview of Spider-Island #1 by writers Christos Gage & Tom DeFalco and artists Paco Diaz & Ron Frenz, on sale July 8th, 2015 from Marvel Comics.
The arachnid-infested Manhattan returns on Battleworld this July!
Today, Marvel is pleased to present your new look at SPIDER-ISLAND #1 – a double dose of 8-legged madness from two exciting creative teams!
First, writer Christos Gage and artist Paco Diaz bring you a domain under siege! The Spider-Queen has won, turning her domain into an island full of Spider-Madness. With Spider-Man defeated, all hope lies in the hands of Flash Thompson – the symbiote wielding hero known as AGENT VENOM! But does he stand a chance?
Then, return to the fan-favorite MC2 character as Mayday Parker takes center stage in a new story from her original creators – Tom DeFalco, Ron Frenz and Sal Buscema! Now adorning the title of Spider-Woman, does May have what it takes to brave the horrors of Secret Wars? Two action-packed tales of wallcrawling and webslinging await you this July in the can't-miss SPIDER-ISLAND #1!
SPIDER-ISLAND #1 (MAY150707)
Written by CHRISTOS GAGE & TOM DEFALCO
Art by PACO DIAZ & RON FRENZ
Cover by HUMBERTO RAMOS
Variant Cover by RON FRENZ (MAY150708)
Inhumans 50th Anniversary Variant by JOHN CASSADAY (MAY150709)
FOC – 06/15/15, On-Sale – 07/08/15