Tex: The Lonesome Rider HC Preview (Dark Horse)
Here's an 8 page preview of the first US release of Tex: The Lonesome Rider HC by writer Claudio Nizzi and legendary comics artist Joe Kubert, on sale March 18th, 2015 from Dark Horse.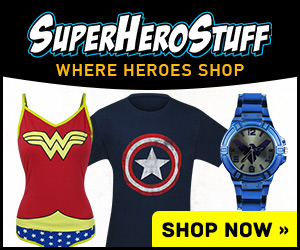 TEX: THE LONESOME RIDER HC
Writer: Claudio Nizzi
Artist: Joe Kubert
Kubert and Nizzi's Tex!
American icon Joe Kubert and Italian writer Claudio Nizzi collaborated on Tex: The Lonesome Rider at the turn of the new century—and this standalone graphic novel is now available to a wider English-language audience! Tex tracks four ruthless killers who have massacred a peaceful farming family, using his ranger's ingenuity and brute force when needed!
* Joe Kubert's rarely seen western masterpiece!
* First US release of this modern classic!
Genre: Action/Adventure
Publication Date: March 18, 2015
Format:
Price: $49.99
Age range: 12
ISBN-10: 1-61655-620-X
ISBN-13: 978-1-61655-620-4