Rai #13 Preview (Valiant)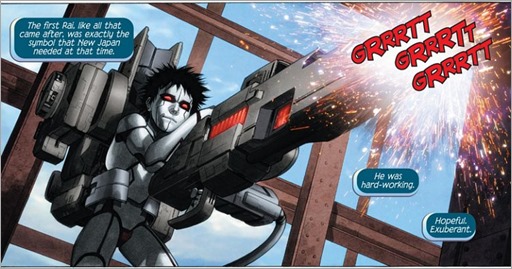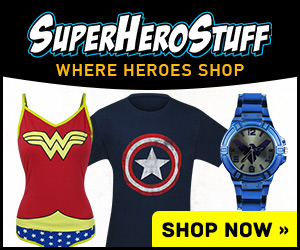 Here's a new preview of Rai #13, the start of a new 4001 A.D. story arc by writer Matt Kindt and artist CAFU, on sale May 18th, 2016 from Valiant Comics.
RAI #13 (NEW ARC! "4001 A.D.")
Written by MATT KINDT
Art by CAFU
Cover A by DAVID MACK (MAR161800)
Cover B by ANDRES GUINALDO (MAR161801)
Valiant x CGC Replica Variant by CLAYTON HENRY (MAR161802)
Character Design Variant by CAFU (MAR161803)
Interlocking Mega-Cover Variant by RYAN LEE (MAR161804)
ALL-NEW ARC! ALL-NEW JUMPING-ON POINT! THE BATTLE FOR 4001 A.D. CONTINUES HERE!
As 4001 A.D. teeters on the brink, discover the intertwined origins of New Japan's very first Rai and his creator, Father – the despotic artificial intelligence that would one day threaten us all. And as the truth behind these long-lost beginnings resurfaces, so too will the questions that have eluded mankind for nearly two millennia. How did New Japan come to orbit Earth? Who created Father? And what happened to the nine previous Rai that once swore allegiance to his empire?
The architect behind the summer's most anticipated crossover event, Matt Kindt (DIVINITY II), joins forces with all-star artist CAFU (IMPERIUM) to uncover the never-before-told story of New Japan's rise to power…and reveals just how the Valiant Universe of today became the 4001 A.D. of tomorrow!
$3.99 | 32 pgs. | T+ | On sale MAY 18th