Preview of Low #1 (Image)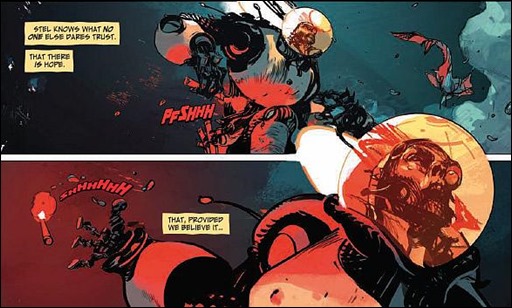 Here's a six page preview of the much anticipated sci-fi / fantasy comic Low #1, written by Rick Remender and art by Greg Tocchini, on sale July 30th, 2014 from Image Comics.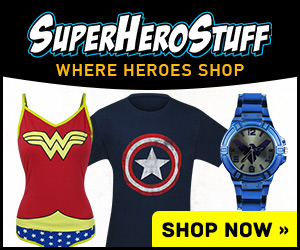 LOW #1
story: RICK REMENDER
art / cover: GREG TOCCHINI
JULY 30 / 36 PAGES / FC / M / $3.99
In the far distant future, the sun's premature expansion has irradiated Earth, sending humanity to the lowest depths of the seas, hidden within radiation-shielded cities, while probes scour the universe for inhabitable worlds to relocate to. After tens of thousands of years, a single probe returns, crashing on Earth's surface, a now-alien place no human has seen for many millennia.
Frequent collaborators RICK REMENDER (BLACK SCIENCE, Uncanny Avengers) and GREG TOCCHINI (Last Days of American Crime, Uncanny X-Force) dive into an aquatic sci-fi/fantasy tale following two teams from the last remaining cities undersea as they race to the most unexpected alien world of all—the surface of Earth.
Special introductory issue features 30 full pages of painted art!
– The Comic Book Critic