Judge Dredd #2 From IDW Publishing!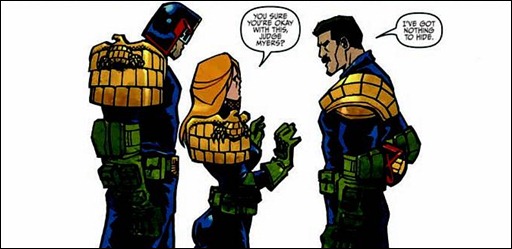 Here is a preview of Judge Dredd #2, by Duane Swierczynski, Nelson Daniel, & Brendan McCarthy, from IDW Publishing – on sale December 19th, 2012.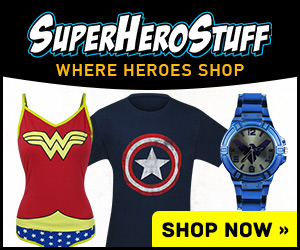 Judge Dredd #2
Duane Swierczynski (w) • Nelson Daniel, Brendan McCarthy (a) • Zach Howard, Greg Staples (c)
In Mega-City one, Judges ARE the law. But what happens when a veteran Judge goes bad? And he's so skilled at hiding his misdeeds that even Judge Dredd is unable to dig up the evidence he needs? Looks like it's time to choose psis… from the Psi Division, that is!
IDW's all-new ongoing series continues here, with the re-introduction of fan-favorite JUDGE ANDERSON! Don't even think about skipping this issue. Because… well, she'll *know*.
FC • 32 pages • $3.99
*Variant Covers:
Nick Bradshaw variant cover!
Unique hand-sketched Judge Dredd variant by Kyle Strahm!
Bullet points:
· (Re)introducing Judge Anderson and the Psi Division!
· Special back-up story features art and colors by Brendan McCarthy!
· Variant cover by beloved 2000 AD artist Greg Staples!
– The Comic Book Critic