Judge Dredd #1 Preview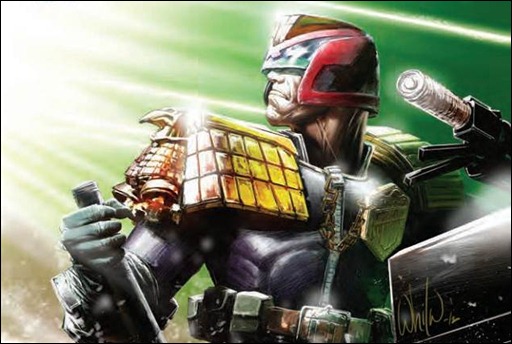 Here's a look at several pages from Judge Dredd #1, by Duane Swierczynski & Nelson Daniel, on sale November 21st, 2012 from our friends at IDW Publishing.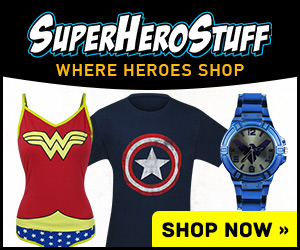 Judge Dredd #1
Duane Swierczynski (w) • Nelson Daniel, Paul Gulacy (a) • Zach Howard, Ashley Wood, Jim Starlin, Whilce Portacio (c)
In the 22nd century, crime runs rampant in Mega-City One, home to over 400 million citizens, robots, criminals and lunatics. The only line of defense between anarchy and chaos are… the Judges. And Judge Dredd is the toughest of them all. In this, Judge Dredd's 35th anniversary year, IDW is proud to re-introduce Judge Dredd to America in this all-new ongoing series.
FC • 32 pages • $3.99
*Variant Covers:
Variant Carlos Ezquerra cover!
Bullet points:
• Judge Dredd is celebrating his 35th anniversary with an all-new big-screen movie as well as this comic-book launch
• First time Judge Dredd has been published by an American publisher in nearly 20 years
• Written by acclaimed novelist/comic writer Duane Swierczynski (Birds of Prey, etc. etc.) with art and colors by Road Rage/The Cape 1969 artist Nelson Daniel!
• Bonus back-up story featuring art by Paul Gulacy
• Four regular covers Zach Howard, Ashley Wood, Jim Starlin, and Whilce Portacio!
• Ask your retailer how to get the all-new cover by Dredd artist/co-creator Carlos Ezquerra!
– The Comic Book Critic