HARBINGER WAR '69 Goes Live in HARBINGER #11!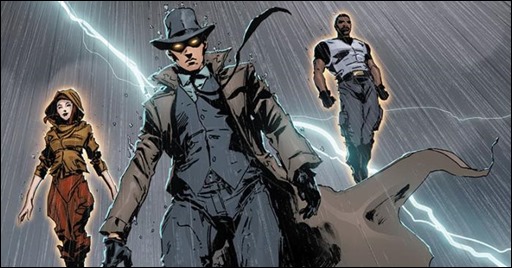 Here is a 6 page preview of Harbinger #11 by Joshua Dysart, Khari Evans, and Trevor Hairsine from Valiant Comics – on sale April 10th, 2013.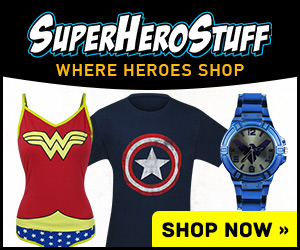 Press Release
Valiant is proud to present an advance preview of Harbinger #11 – the FIRST ISSUE of an all-new, standalone story arc launching Peter Stanchek and Toyo Harada straight into the center of the Harbinger Wars, by New York Times best-selling writer Joshua Dysart and fan favorite artists Khari Evans and Trevor Hairsine!
Now that the Harbinger Wars have kicked off with a multi-megaton bang, go back to 1969 to witness the first clash of Toyo Harada and Rising Spirit Securities and the origin of their ever-escalating game of corporate warfare and superhuman subterfuge. And now, decades later, how are Peter Stanchek and his band of Renegades feeling the fallout of this 40-year-old cold war? And what secret could possibly be calling them out of the Nevada desert and directly into the sights of the Harbinger hunter called Bloodshot?
On May 8th, start reading here with a brand new entry point into Valiant's first crossover event – beginning only in Harbinger #11! And open up another new front in the Harbinger Wars on May 15th in Bloodshot #10 – the first chapter of a new, self-contained story arc by acclaimed creators Duane Swierczynski and Barry Kitson!
Spanning 12 issues total, follow the entire Harbinger Wars saga through Harbinger Wars, Harbinger and Bloodshot or read each series independently for a complete standalone story arc!
For more information on Harbinger, Bloodshot, and the rest of the Valiant Universe, visit Valiant on Facebook, on Twitter, or at ValiantUniverse.com.
HARBINGER #11 (HARBINGER WARS)
Written by JOSHUA DYSART
Art by KHARI EVANS & TREVOR HAIRSINE
Cover by KHARI EVANS (FEB131156)
Pullbox Exclusive Cover by CLAYTON HENRY (FEB131157)
Variant Cover by PATRICK ZIRCHER (FEB131158)
$3.99/T+/32 pgs.
ON SALE 4/10/13 (FOC – 3/18/13)
HARBINGER #12 (HARBINGER WARS)
Written by JOSHUA DYSART
Art by KHARI EVANS & TREVOR HAIRSINE
Cover by AMY REEDER (MAR131320)
Variant Cover by KHARI EVANS (MAR131321)
$3.99/T+/32 pgs.
ON SALE 5/8/13 (FOC – 4/15/13)
– The Comic Book Critic