GRIM LEAPER #1 by Kurtis J. Wiebe & Aluisio Santos
Kurtis J. Wiebe, the writer of such acclaimed series as Green Wake, The Intrepids, and Peter Panzerfaust, has another mini series on the way from Image Comics/Shadowline – this time with artist Aluisio Santos defining the look.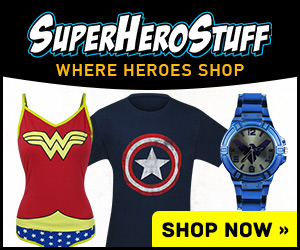 Based on the track record that Wiebe has compiled at Image Comics and the amount of quality the publisher has been recently releasing, this is a four issue series to pick up!
You can find out more information at the Grim Leaper Facebook page.
A brand new series from the mind of critically acclaimed writer KURTIS J. WIEBE (GREEN WAKE, PETER PANZERFAUST), GRIM LEAPER is a gory romantic comedy. Lou Collins is caught in a cyclical curse of violent, gruesome deaths and new beginnings in the bodies of strangers. With no clue why, Lou desperately searches for a way to break the curse and cross over peacefully to the other side. Then equally doomed Ella comes along. It's a love story to die for.
Here is a multipage preview courtesy of Image Comics and the Grim Leaper Facebook page.
Grim Leaper #1 (Image/Shadowline) by Kurtis J. Wiebe and Aluisio Santos is available on Wednesday, May 30th, 2012 at all comic shops for $3.50 US.
– The Comic Book Critic