Founding Fathers Funnies HC Preview (Dark Horse)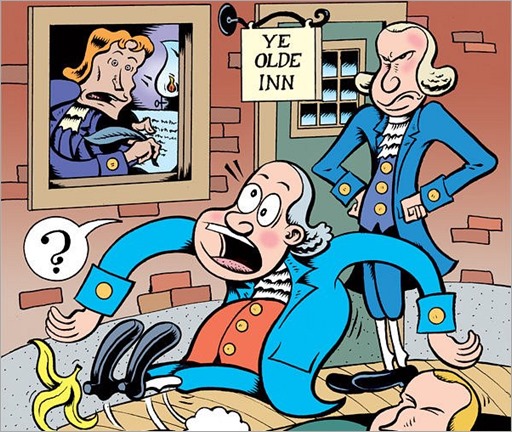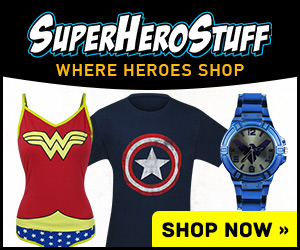 Here's a short preview of Founding Fathers Funnies HC, a collection of hilarious historical stories by creator Peter Bagge, on sale February 24th, 2016 from Dark Horse.
FOUNDING FATHERS FUNNIES HC
Writer: Peter Bagge
Artist: Peter Bagge
Colorist: Joanne Bagge
Cover Artist: Peter Bagge
Hilarious history lessons from Peter Bagge!
America's Founding Fathers were brilliant, brave, forward thinking . . . and ridiculous, at least in the eyes of cartoonist and history buff Peter Bagge! Collecting all Founding Fathers Funnies cartoons from Apocalypse Nerd and Dark Horse Presents, this volume also delivers several brand-new stories and helpful biographical information on the colorful revolutionaries Bagge respectfully skewers!
* A multiple Eisner and Harvey Award winner's take on American history!
* Great for fans of Action Philosophers and Hark! A Vagrant.
Genre: Humor
Publication Date: February 24, 2016
Format: FC/b&w, 88 pages; HC, 6" x 9"
Price: $14.99
Age range: 16
ISBN-10: 1-61655-926-8
ISBN-13: 978-1-61655-926-7