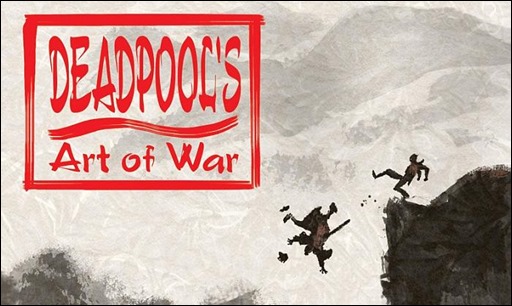 Here's your first look at Deadpool's Art of War #1 by writer Peter David and artist Scott Koblish, on sale October 15th, 2014 from Marvel Comics.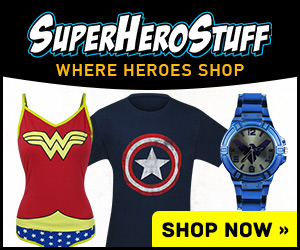 Press Release
It's been called the definitive work on military strategy and tactics. Sun Tzu's seminal Art of War has influenced warfare for hundreds of years. From battlefields to Boardrooms and beyond, there has never been a work more important when it comes to strategy and preparation. Until now! Today, Marvel is proud to present your first look at DEADPOOL'S ART OF WAR #1 – the first chapter in a new 4-issue limited series adapting its classic and iconic namesake! from New York Times Bestselling writer Peter David (All-New X-Factor, The Incredible Hulk) and fan-favorite artist Scott Koblish (Deadpool)!
The Merc With a Mouth knows a thing or two about combat and tactics, and he's gearing up to write his own version of Art of War. It's in the public domain so it's totally ripe for being ripped off. Times change, and today we have heat seeking missiles and automatic machine guns so how accurate can the original book really be?
Only it'll take more than a great book if Deadpool wants to outsell the original. His plan? Cause enough war and chaos around the globe so that they'll have to buy his book! Though he'll get more than he bargained for when the Asgardians, Avengers, X-Men and more get involved. Be there when military strategy takes a gigantic leap forward in DEADPOOL'S ART OF WAR #1 this October!
Written by PETER DAVID
Art & Cover by SCOTT KOBLISH
Variant Cover by CHRIS BURNHAM (AUG140883)
FOC – 09/22/14, On-Sale 10/15/14
– The Comic Book Critic