Colonus TPB Preview
(Dark Horse)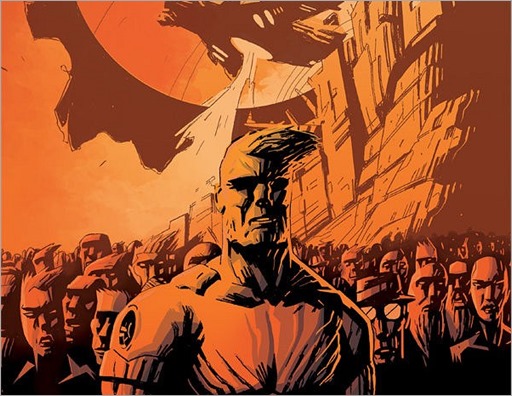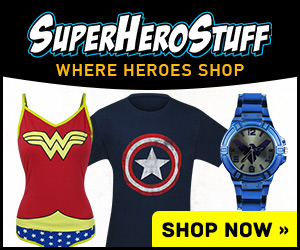 Here's a short preview of Colonus, a sci-fi adventure trade paperback by writer Ken Pisani and artist Arturo Lauria, on sale June 22nd, 2016 from Dark Horse.
COLONUS TPB
Writer: Ken Pisani
Artist: Arturo Lauria
Cover Artist: Arturo Lauria
The future: a dying Earth has been abandoned, the poor and weak left behind. While Earth's elite survivors colonized Mars, its outcasts—the miscreants, criminals, fringe-dwellers, crackpot scientists, and sociopaths—fled inward, to Venus ("a place fit for scumbags"). Three generations later, the denizens of Venus, strengthened by hardship forged in brutality and hellish conditions, are thriving. Attracted by the successful launch of Venus's second floating "cloud city," the corporate fascists of the Mars Council launch an insurgency for control of Venus . . . but Braxton, the third generation leader of this colony of outlaws, will fight to save his family dynasty.
From Emmy nominated writer Ken Pisani, and artist Arturo Lauria comes Colonus, a sci-fi epic. Similar in tone to cult classic films such as Snowpiercer and Elysium, Colonus was the inaugural winner of The Geekie Awards for Best Art, Best Artist, Best Cover and Best Comic Book and Graphic Novel in 2013. This highly reviewed series was featured in Dark Horse Presents and now is collected with four additional chapters!
Genre: Science-Fiction, Crime, Action/Adventure
Publication Date: June 22, 2016
Format: FC, 80 pages; TPB, 7" x 10"
Price: $9.99
Age range: 16
ISBN-10: 1-50670-121-3
ISBN-13: 978-1-50670-121-9