Cluster #1 Preview (BOOM!)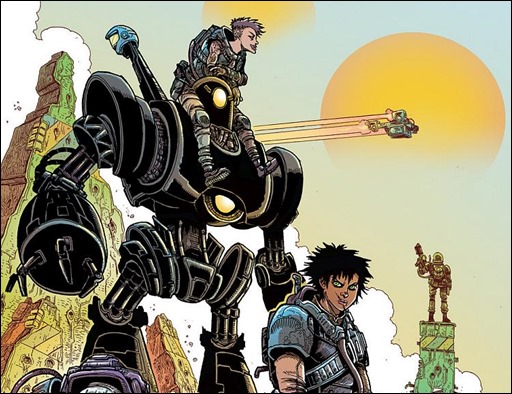 Here's a five page preview of Cluster #1 by writer Ed Brisson and artist Damian Couceiro, on sale February 4th, 2015 from BOOM! Studios.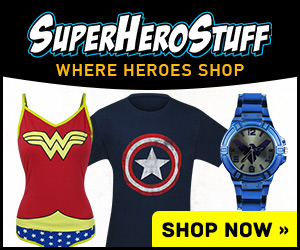 Cluster #1
Author: Ed Brisson
Artist: Damian Couceiro
WHY WE LOVE IT: Ed Brisson (Sheltered) is one of comics' best new voices and we could not wait to work with him on an original series following his run on Sons of Anarchy. After hearing his pitch for a gritty, violent, sci-fi epic in the vein of The Dirty Dozen, we knew there was no one better to bring the criminal cast of characters to life than the other half of the Sons of Anarchy team and Ed's Murder Book collaborator, Damian Couceiro.
WHY YOU'LL LOVE IT: Cluster is a series for fans of old-school, hard-boiled action. Brisson and Couceiro know how to tell stories about rich characters with criminal backgrounds, and the off-world setting allows them to tell personal stories with a massive scope. Have you ever wondered what a book starring all those lowlifes in the gutters of sci-fi havens like Mos Eisley would look like? Then we have the book for you.
WHAT IT'S ABOUT: In the distant future, as mankind discovers life on other planets, it needs soldiers to defend its colonies and outposts across the stars. In order to increase the number of boots on the ground, criminals are offered the opportunity to serve in the place of incarceration. But as wars wage on and more soldiers are needed, small-time crimes are given long-term punishments. When a group of prisoners serving their time as soldiers become stranded and abandoned on a war-torn planet, they'll need to work together to survive and uncover the truth behind Earth's role in deep space.