The Battle Rages On in Your New Look at CIVIL WAR #1!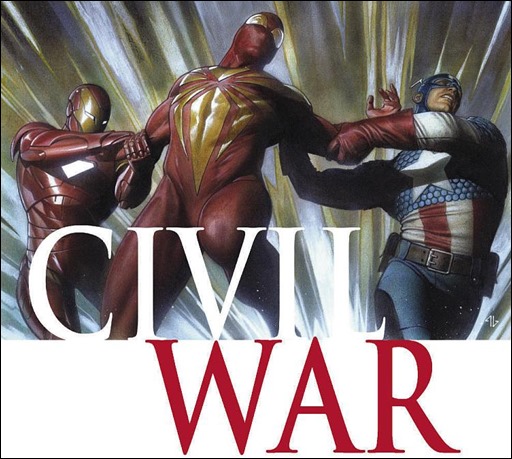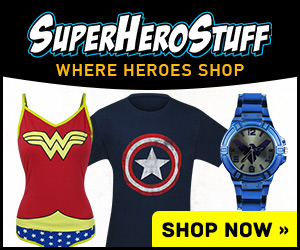 Here's a preview of Civil War #1, a Secret Wars series by writer Charles Soule and artist Leinil Yu, on sale July 1st, 2015 from Marvel Comics.
Press Release
The war never ended. And the deadly conflict escalates to new heights this July!
Today, Marvel is pleased to present your new look at CIVIL WAR #1 – from chart-topping creators Charles Soule (Death of Wolverine, Inhuman) and Leinil Yu (Avengers)!
Hero fights hero in the Warzone – and a nation stands divided. It has been six years since the fighting began. The forces of the Blue square off against the Iron, all at the command of their leaders – General Steve Rogers and President Tony Stark. When peace has failed, both sides will attempt to end the war once and for all! What is the top-secret Project Bellcurve and does it really hold the key to ending the war in one swift stroke? What damning data could undo President Stark's administration from within? And worst of all, what unseen enemies seek to exploit the Superhuman Civil War for their own gains?
Find out as one of the biggest stories in Marvel history is reborn on Battleworld in CIVIL WAR #1! Whose side are you on?
CIVIL WAR #1 (MAY150682)
Written by CHARLES SOULE
Art & Cover by LEINIL YU
Promo Variant by ADI GRANOV (MAY150683)
Variant Covers by STEVE MCNIVEN (MAY150686)  and SKOTTIE YOUNG (MAY150687)
Ant-Sized Variant by PASQUAL FERRY (MAY150684)
MAOS Variant by MARGUERITE SAUVAGE (MAY150685)
Inhumans 50th Anniversary Variant by NICK BRADSHAW (MAY150689)
FOC – 06/08/15, On-Sale – 07/01/15