Valiant Preview: BLOODSHOT #1
Here is a six page preview of Bloodshot #1 by Duane Swierczynski, Manuel Garcia, and Arturo Lozzi courtesy of Valiant Comics!
Press release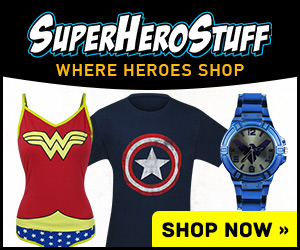 Valiant Entertainment is proud to present an advance preview of Bloodshot #1, from acclaimed writer Duane Swierczynski and red-hot artists Manuel Garcia and Arturo Lozzi! You've seen X-O Manowar and Harbinger take fans and critics by storm. Now find out on Wednesday, July 11th why Bloodshot #1 is the book that has IGN declaring, "Valiant is quickly becoming the publisher to beat and as long they keep putting out quality books like Bloodshot, it's likely to stay that way."
It was supposed to be your final mission. One last job before leaving black ops behind. Dropped into the middle of a Third World firefight, you must rescue your captured comrade from certain death. No – wait. You're infiltrating an enemy compound to bring an international terrorist to justice. No – that's not right either. You're on a one-man revenge mission to avenge your wife and family. Everything used to make sense, but – wait, what is Project Rising Spirit? Are they the ones pulling your strings? And who are you really?
On July 11th, the most dangerous man in the Valiant Universe takes on his most formidable opponent yet – the truth. Trust no one – even yourself – when Bloodshot #1 charges into action this Wednesday!
But the saga of the Valiant Universe doesn't end there. Look for Harbinger #2, available in stores and on comiXology the same day, and X-O Manowar #3, on sale July 18th!
BLOODSHOT #1 – ON SALE JULY 11th!
Written by DUANE SWIERCZYNSKI
Art by MANUEL GARCIA & ARTURO LOZZI
Cover by ARTURO LOZZI (MAY121309)
Pullbox Exclusive Cover by MICO SUAYAN (MAY121310)
Variant Cover by DAVID AJA (MAY121311)
Variant Cover by ESAD RIBIC (MAY121312)
$3.99/Rated T+/32 pgs.
– The Comic Book Critic