STATIX PRESS ANNOUNCES ENGLISH TRANSLATION OF ATLAS & AXIS!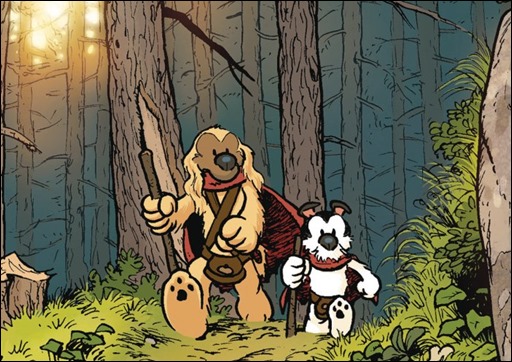 All-new fantasy cartoon epic coming next January from Titan Comics' new imprint!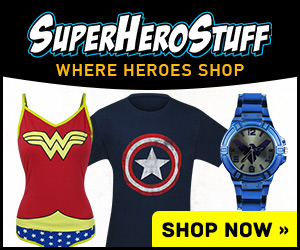 Here's an 8 page preview of Atlas & Axis #1 by creator Pau, published in English for the first time by Titan Comics' Statix Press imprint, on sale January 10th, 2018.
Press Release
"Pau's cartooning transcends language barriers!" – Stan Sakai (Usagi Yojimbo).
Titan Comics and Statix Press are excited to announce that creator Pau's Prix Du FIBD Angoulême award-nominated comic – Atlas & Axis – is being translated for a whole new US audience, next January.
In the fantastical world of Pangea, all the animals talk and walk on two paws. Warriors Atlas and Axis are mutts of very different pedigrees: Atlas is intelligent and rational, a calculating hero, while Axis is more likely to take a wild swing when his blood runs hot. When our roaming adventurers return home to find Viking raiders – brutes from the North who pillage and kill all who fall under their claws – have destroyed their village, they set off on a perilous quest across land and sea to save what remains of their friends and family!
"I have been a fan of Pau's Atlas & Axis for years, collecting the French editions. Pau's cartooning and clear storytelling transcends language barriers," said Usagi Yojimbo creator, Stan Sakai. "Now, thanks to Titan Comics, I can enjoy this wonderful series completely!"
Featuring an all-new cover by Roman Dirge, the creator of cult-favorite Lenore, Atlas & Axis Issue #1 arrives in comic stores and digital devices on January 10, 2018.
Atlas & Axis #1 will be available to order from the upcoming November Diamond PREVIEWS catalogue.
For more announcements on Titan Comics titles, follow Titan Comics on Facebook, Twitter, Tumblr, Instagram.
Follow Statix Press on Twitter and Tumblr for more updates on the exciting new Titan Comics imprint.