Unstoppable Armies Clash on Battleworld in AGE OF ULTRON VS. MARVEL ZOMBIES #1!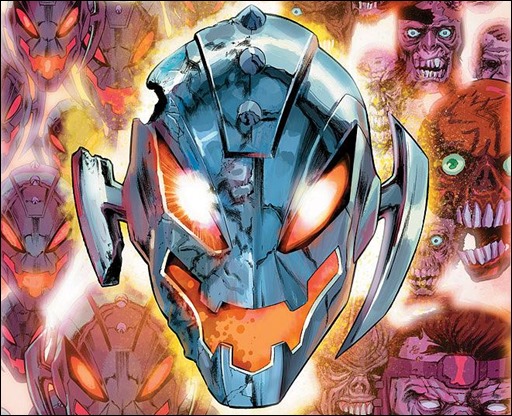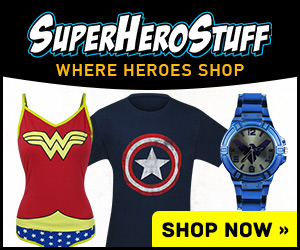 Here's a short preview of Age of Ultron vs. Marvel Zombies #1, a Secret Wars series by writer James Robinson & artist Steve Pugh, on sale June 24th, 2015 from Marvel Comics.
Press Release
In the southern wastes of Battleworld, a never ending battle rages on. Two unholy factions of cold machines and rotting zombies wage war for supremacy.
Today, their conflict reaches another level of horror in your new look AGE OF ULTRON VS. MARVEL ZOMBIES #1! Eisner award winning writer James Robinson and critically acclaimed artist Steve Pugh take you beyond the Shield – and show you a new reason to fear! Here, on the far side of Battleworld's impenetrable barrier, all hope is lost. These festering wastes on the border between two domains are where the genocidal robotic armies of Ultron fight the endless hordes of flesh-eating corpses. Pity those poor souls trapped between these unstoppable forces, for their demise is definitely assured!
Will you choose death by the super powered living dead? Or by an unending army of indestructible, undefeatable robots? One thing is for certain, neither demise will be quick or painless!
The Vision, Wonder Man, Jim Hammond, and more brave these apocalyptic hellscapes in search of sanctuary, and for survival. Can they make it out alive? One thing is for certain, whoever wins – we lose. Don't miss the explosive first issue of AGE OF ULTRON VS. MARVEL ZOMBIES #1 on sale this June!
AGE OF ULTRON VS. MARVEL ZOMBIES #1 (APR150721)
Written by JAMES ROBINSON
Art by STEVE PUGH
Cover by CARLOS PACHECO
Variant Covers by ROCK-HE KIM (APR150722) and SKOTTIE YOUNG (APR150725)MAOS Variant by NATHAN FOX (APR150723)
Ant-Sized Variant by PAT BRODERICK (APR150724)
Blank Cover Also Available (APR150726)
FOC – 06/01/15, On-Sale – 06/24/15