First Look At Action Comics #20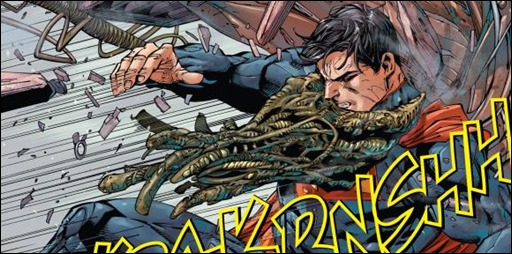 Here's a preview of Action Comics #20, by Andy Diggle, Tony S. Daniel, & Matt Banning, courtesy of DC Entertainment – on sale May 1st, 2013.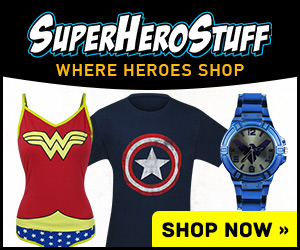 Press Release
Superman battles an enemy of his own making in the horrible Hybrid—but what else does Lex Luthor have in store for The Man of Steel and the people of Metropolis? Get set to learn some of the secrets behind Luthor's role in The New 52!
In ACTION COMICS #20, the Man of Steel must save the people in Suicide Slum, who have become infected with the alien virus that attacked Superman last month.
Along with the help of Dr. Veritas, Kal-El will need to get the answers to fight this new threat quickly – before it continues to mutate and grow into a completely unstoppable force and even when he does Lex Luthor is still on the loose!
Plus, in the backup story, journey to the world of Krypton!
From the creative team of Andy Diggle, Tony S. Daniel, and Matt Banning on the main story and Scott Lobdell and Frank Hannah writing with Philip Tan and Jonathan Glapion on art for the back-up, ACTION COMICS #20 lands in stores this Wednesday.
– The Comic Book Critic