Meet VALIANT's Superstar Creators At
NEW YORK COMIC-CON 2012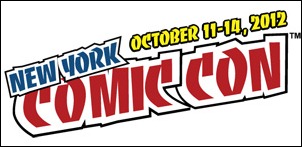 Press release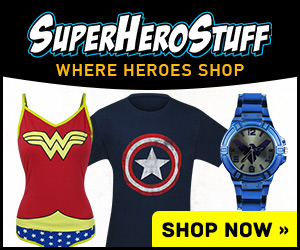 Valiant is proud to reveal its full schedule of creator appearances for New York Comic-Con 2012 (NYCC)! From Thursday, October 11th through Sunday, October 14th, a who's who of talent behind the hottest universe in comics will be on hand at the Valiant Entertainment booth (#1220) for signings, sketches and more! Meet the all-star cast of creators behind X-O Manowar, Harbinger, Bloodshot, Archer & Armstrong, Shadowman, and the rest of the Valiant Universe's greatest heroes!

To get the inside track on all of the great Valiant happenings in the works for 2013, join Joshua Dysart (Harbinger), Justin Jordan (Shadowman), Fred Van Lente (Archer & Armstrong), Executive Editor Warren Simons, and Chief Creative Officer Dinesh Shamdasani for "The Future of Valiant" Panel on Friday, October 12th at 2:45 pm! Valiant's biggest year yet starts right here!
And stop by the Valiant booth all weekend long to pick up a FREE "Future of Valiant" Preview, spotlighting Valiant's biggest releases – including Shadowman #1! Also, look for the debut of the con-exclusive "Summer of Valiant" Collected Edition, collecting the four new #1 issues that relaunched the Valiant Universe anew. Now is the time to discover why the Valiant Universe has been captivating fans and critics all year long!
Only one more week to go… We'll see you at NYCC!
VALIANT ENTERTAINMENT SIGNING SCHEDULE – NYCC 2012
Thursday, October 11th
ALL DAY: Manuel Garcia (Bloodshot)
4:00 – 4:45: Arturo Lozzi (Bloodshot)
4:45 – 5:30: Joshua Dysart & Khari Evans (Harbinger)
5:30 – 6:15: Manuel Garcia (Bloodshot)
6:15 – 7:00: Justin Jordan (Shadowman)
Friday, October 12th
ALL DAY: Manuel Garcia (Bloodshot)
11:00 – 12:30: Joshua Dysart & Khari Evans (Harbinger)
12:30 – 1:30: Justin Jordan (Shadowman)
1:30 – 2:30: Fred Van Lente (Archer & Armstrong)
2:45 – 3:45: "The Future of Valiant" Panel, room 1A08
4:00 – 5:00: Manuel Garcia & Arturo Lozzi (Bloodshot)
5:00 – 6:00: Mico Suayan (Harbinger)
Saturday, October 13th
ALL DAY: Cary Nord (X-O Manowar)
11:00 – 12:30: Manuel Garcia (Bloodshot)
12:30 – 2:00: Joshua Dysart & Khari Evans (Harbinger)
2:00 – 3:30: Mico Suayan (Harbinger)
3:30 – 5:00: Justin Jordan (Shadowman)
5:00 – 6:30: Arturo Lozzi (Bloodshot)
Sunday, October 14th
ALL DAY: Cary Nord (X-O Manowar)
10:30 – 11:30: Mico Suayan (Harbinger)
11:30 – 12:30: Justin Jordan (Shadowman)
12:30 – 1:30: Arturo Lozzi (Bloodshot)
1:30 – 2:30: Joshua Dysart (Harbinger)
2:30 – 3:30: Manuel Garcia (Bloodshot)
– The Comic Book Critic