Colin King's Next Chapter Begins in NINJAK #0 – A Star-Studded Jumping-On Point Coming in September!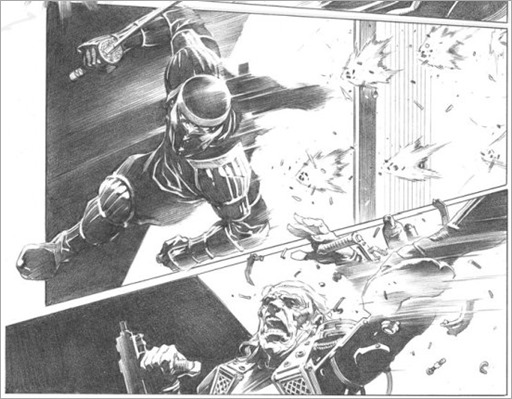 Plus: Preview Christos Gage & Tomas Giorello's NINJA-K #1 with an Exclusive Prelude to the All-New Ongoing Series!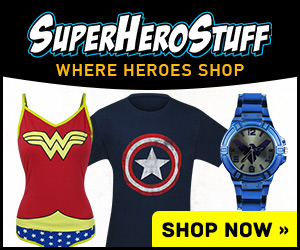 Here's your first look at artwork from Ninjak #0, a 40-page jumping on point by Matt Kindt and Francis Portela, on sale September 13th, 2017 from Valiant Comics.
Press Release
As revealed at Comic Book Resources, Valiant is proud to present your first look inside NINJAK #0 – a 40-page jumping-on point cutting deep into the life and times of the Valiant Universe's most dreaded super-spy! On September 13th, go behind the mask of MI-6's international intelligence operative as New York Times best-selling writer Matt Kindt (X-O MANOWAR, Mind MGMT) and acclaimed artist Francis Portela (FAITH) reveal a shocking secret at the heart of Ninjak's distant past…before acclaimed writer Christos Gage (Netflix's Daredevil) and blockbuster artist Tomas Giorello (X-O MANOWAR) present a bloodied and brutal vision of his future with an exclusive prelude to NINJA-K #1, the FIRST ISSUE of the can't-miss ongoing series beginning in November!
FIRST: Matt Kindt closes the book on his best-selling, record-setting run as Ninjak journeys back to his most formative years of training…and makes a shocking discovery that will clash with his present – as illustrated by fan-favorite artist Francis Portela and a blockbuster cast of comics all-stars, each chronicling a different bloody step in Colin King's bone-breaking journey to the forefront of the Valiant Universe!
Behind the years of training… Underneath the high-tech gadgetry… MI-6's most experienced operative is still flesh and blood. So just how is a mortal man like Colin King able to survive in a world filled with telekinetic psiots, eternal warriors, and sentient suits of alien armor? The key to Ninjak's survival is buried deep in the past…and today the world's most dreaded super-spy prepares to reveal his most closely guarded secrets!
THEN: Prepare for Ninjak's launch into a brand-new ongoing series this November in NINJA-K #1 as Christos Gage and blockbuster artist Tomas Giorello takes the reins of Colin King's death-defying escapades with a stunning prelude tale that directly sets the stage for the winter's most anticipated series!
On September 13th, witness the classified history behind Colin King's journey through the shadows as Francis Portela and a colossal cast of guest stars step forward to honor Matt Kindt's acclaimed run on NINJAK with a fiery finale… Then steel yourself for the next chapter in Ninjak's storied legacy as Christos Gage and Tomas Giorello unveil an essential prelude to NINJA-K #1! The razor-sharp world of the Valiant Universe's greatest assassin comes full circle in an explosive 40-page jumping-on point, right here in NINJAK #0 – featuring covers from David Mack (Daredevil), Clayton Henry (HARBINGER WARS), rising star Yama Orce, Peter Bagge (Hate), and Javier Pulido (She-Hulk)!
PLUS: Ninjak strikes again this November with a deadly new beginning in NINJA-K #1 – A NEW CAN'T-MISS ONGOING SERIES! Coming this fall from renowned writer Christos Gage and superstar artist Tomas Giorello, the United Kingdom's most dreaded intelligence operative delves into the cold, calculating world of espionage and international intrigue!
For nearly a century, MI-6, the most elite branch of Britain's clandestine intelligence service, has honed a ruthlessly effective, top-secret division – THE NINJA PROGRAMME – into one of its nation's most finely wielded weapons. Tasked as the first and last line of defense for queen and country, this small shadow army of agents and assassins has produced a succession of notable assets, including NINJA-A, the Queen's silent weapon of World War I; NINJA-E, the globetrotting secret agent that pulled the Cold War back from the brink of armageddon; and, most recently, NINJA-K, aka Colin King, a brash but fearless instrument of lethality that has saved the world from madmen and terror at every turn.
But now…an unknown enemy is hunting and killing members of THE NINJA PROGRAMME one by one – and NINJAK is next on the list.
Out of the aftermath of NINJAK #0, Colin King's next mission begins in NINJA-K #1 – coming this November from razor-sharp creators Christos Gage and Tomas Giorello!
For more information, visit Valiant on Facebook, Twitter, Tumblr, Instagram, and ValiantEntertainment.com.
For Valiant merchandise and more, visit ValiantStore.com
NINJAK #0
Written by MATT KINDT with CHRISTOS GAGE
Art by FRANCIS PORTELA & SPECIAL GUESTS with TOMÁS GIORELLO
Cover A by DAVID MACK (JUL172260)
Cover B by CLAYTON HENRY (JUL172261)
Cover C by YAMA ORCE (JUL172262)
Variant Cover by PETER BAGGE (JUL172264)
Variant Cover by JAVIER PULIDO (JUL172265)
Ninjak Vs. The Valiant Universe Variant Also Available (JUL172263)
$3.99 | 40 pgs. | T+ | On Sale SEPTEMBER 13th (FOC – 8/16/17)
NINJA-K #1
Written by CHRISTOS GAGE
Art by TOMAS GIORELLO
COMING IN NOVEMBER!