MARVEL'S THE AVENGERS WORLD PREMIERE TO STREAM LIVE FROM HOLLYWOOD ON MARVEL.COM, THE NEW LIVESTREAM AND YOU TUBE LIVE
Press release
Marvel.com proudly invites one and all to experience the World Premiere of the Marvel Studios' film MARVEL'S THE AVENGERS, LIVE from Hollywood! On April 11, 2012 at 6:00 PM PT/9:00 PM ET, click over to Marvel.com and watch as the stars arrive at the legendary El Capitan Theatre!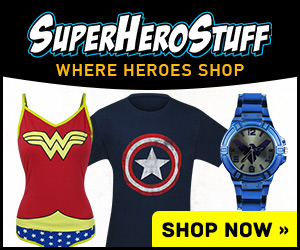 Sponsored by Harley-Davidson, this LIVE event will get you up close and personal with MARVEL'S THE AVENGERS like nothing else can!
Experience this landmark motion picture event on the New Livestream which offers an innovative platform that combines live video with real-time photos, text and video clip updates HERE.
Or watch it just about anywhere via YouTube Live HERE.
Hear directly from the biggest names in the biz. Scheduled to appear are: Robert Downey Jr (Tony Stark/Iron Man), Chris Evans (Steve Rogers/Captain America), Mark Ruffalo (Bruce Banner/Hulk), Chris Hemsworth (Thor), Scarlett Johansson (Natasha Romanoff/Black Widow), Jeremy Renner (Hawkeye), Tom Hiddleston (Loki), Clark Gregg (Agent Phil Coulson), Stellan Skarsgård (Erik Selvig), Cobie Smulders (Maria Hill), Joss Whedon (Director) and more!
Real time text translation provided by Ortsbo.com.
While you watch the stream, be sure to follow @Avengers on Twitter and like MARVEL'S THE AVENGERS on Facebook at Facebook.com/Avengers. During the event, chat with Marvel staff as well as fellow Avengers fans on the New Livestream and Marvel.com.
MARVEL'S THE AVENGERS opens in U.S. theaters, May 4!
Marvel Studios presents in association with Paramount Pictures MARVEL'S THE AVENGERS–the super hero team up of a lifetime, featuring iconic Marvel super heroes Iron Man, the Incredible Hulk, Thor, Captain America, Hawkeye and Black Widow. When an unexpected enemy emerges that threatens global safety and security, Nick Fury, Director of the international peacekeeping agency known as S.H.I.E.L.D., finds himself in need of a team to pull the world back from the brink of disaster. Spanning the globe, a daring recruitment effort begins.
---
– The Comic Book Critic