This past weekend at the San Diego Comic-Con, Marvel revealed concept art posters for their upcoming Marvel's The Avengers film. The full concept art image is broken down into 7 small poster images featuring all of the heroes of the film. From left to right: Black Widow, Iron Man, The Hulk, Captain America, Thor, Hawkeye, Nick Fury and S.H.I.E.L.D..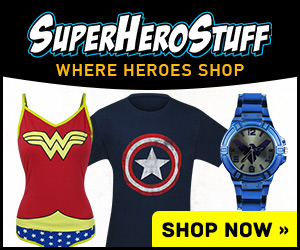 The full "Marvel's The Avengers" concept art image is by Ryan Meinerding, Charlie Wen and Andy Park.
Marc Strom from Marvel.com has an article about Marvel Studios' Visual Development Supervisors envisioning the Marvel Cinematic Universe and their SDCC-exclusive poster. Here is an excerpt. You can read the full article here.
Before joining Marvel Studios, Meinerding and Wen came from different professional backgrounds and, in truth, had only done a little film work prior to landing their gigs at the Cinematic House of Ideas.

"I went to the School for Industrial Design, and then worked for a little bit in video games and came out to California and went to Art Center for illustration," recounts Meinerding. "I worked a little bit more in video games and then I got a break working for Iain McCaig at his concept design studio. So I worked on a few small films and got lucky enough to work with that same group initially on John Carter with Jon Favreau. Then when that project folded a lot of those same guys transitioned straight onto 'Iron Man.' I've been at Marvel ever since."

Since joining Marvel, Meinerding and Wen have, between the both of them, contributed to each of the studio's films beginning with "Iron Man"–and Meinerding can trace his involvement in the Marvel Cinematic Universe quite literally to its beginning.

"I designed the Mark I for 'Iron Man,'" the artist recalls. "I worked on Iron Monger with Adi [Granov]. In 'Iron Man 2' it was just me and Adi working on things so mostly everything in that movie is a split between us design-wise. I did the Suitcase Suit. Beyond that Charlie did most of the design work on 'Thor,' [though] I did do a few things for Odin. Most recently I designed the costume for Cap."
– The Comic Book Critic