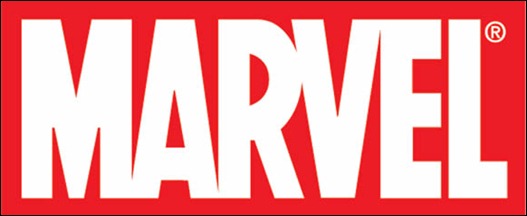 Today Comic Book Resources has announced that Marvel Comics is expected to lay off as many as 15 employees as purely a cost-cutting measure. The lay offs come right on the heels of the lay off of Chief Operating Officer Jim "Ski" Sokolowski two weeks ago.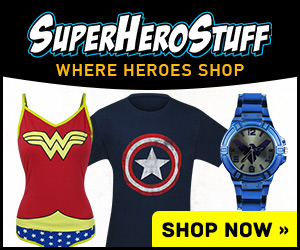 Although Marvel has made no official announcement of the staff cuts, there have been information leaks and tweets about who has gotten the axe at the company. Editors Alejandro Arbona and Jody LeHeup, assistant editor Rachel Pinnelas, and production artist Damien Lucchese are among the names of those that have been let go – with more to come.
Industry news site ICv2 has tried to contact Marvel for confirmation but Marvel has declined to comment.
Rich Johnston at Bleeding Cool has a very interesting article laying out what's going on at Marvel and how the cuts by Isaac Perlmutter are adversely affecting the publishing arm. Here are some selections from the must-read article.
Recently Heidi MacDonald of Comics Beat reported that Isaac Perlmitter was restricting inventory in bookstores to save money spend on holkding and warehousing stock. One source told me that if an employee was found to be keeping five trade paperbacks of one series in Marvel's warehouses, they would be dismissed, and Heidi reports a Marvel exec making a similar claim, albeit jokingly. That may be an exaggeration, but that atitude explains the inability for certain series to keep all their collections available for order, as well as the recent attempts to liquidate large cases of trade paperbacks for 90% off cover price through Diamond.

Earlier this year, Bleeding Cool reported on Marvel's plan to massively increase their newsstand and bookstore operation in America with collections of comics in the British and European newsstand model, three or four issues bound together and sold for a relatively low price. This seems to have been cut off at the knees, and people involved with the project dismissed.

Heidi also echoes growing complaints that I've been receiving, that Marvel general freelancer rates were cut earlier this year, though she talks about exceptions for individual agreements such as exclusive deals. At a time when Marvel have justified the 20 page $3.99 comic book as because of increasing creative costs, it seems a number of them have been summarily cut.

It's not quite as general as Heidi implies though. It started with letterers, then colourists, then inkers – Marvel have asked creators to establish a lower rate they've dubbed "B-rate" along with their current rate. If the book a creator is on is currently selling below a certain threshold, the B-rate is used instead of the "A-rate." They are of course told first and can chose to leave the book or stay depending on their circumstances. But this has effectively cut certain freelancers overall pay, for the same amount of work delivered. It has yet to touch pencillers or writers, however.

It's not just the newsstand and bookstore staff or less glamourous freelancers that are worried. Marvel hasn't replaced any recent editorial departures in the last year, including Nate Cosby, Michael Horwitz and Charlie Beckerman. Axel's promotion to Editor-In-Chief also means the loss of a line editor who was never replaced. Ralph Macchio's retirement is regarded as anything but.

I am told by Marvel sources that the publisher's policy is to spread the work amongst the remaining staff. Marvel is still publishing a hundred comic books a month, with many collections and special projects, more than a year ago, when they were talking about publishing less – but now doing it with less staff.

After the June firings, work was either outsourced or spread to the managers below – who get paid less for the job. With fifteen fewer staff, things have to be close to breaking point.
These seem to be very shortsighted and austere measures on Marvel's part. Eventually the cuts to the bone will begin to adversely affect the editorial direction and creative force that emerges in the future.
Those who are the most creative and/or have big name recognition may be the first to jump ship to another company or creator-owned material. Over time, this can only help to weaken the position that Marvel has attained over the course of the last few decades.
All to save a few pennies.
UPDATE: According to Heidi MacDonald at The Beat, there have been 12 layoffs today. From her article:
More names of the layoffs at Marvel are drifting out, including Taylor Esposito and Damien Lucchese and Special Projects' Production Coordinator Jerry Kalinoski. A total of 12 people were let go from editorial and production.

Also among those laid off: Scott "Pondscum" Elmer, also known as Scummy. Elmer had been with Marvel since the days of Romita's Raiders, a survivor of bankruptcies and Marvelcutions of the past and a figure of some legend to Marvelers past and present.
– The Comic Book Critic