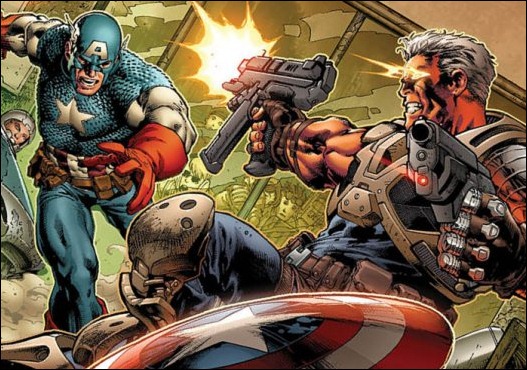 Marvel Comics announced there will be two comic shop variant covers to Avengers: X-Sanction #1 in December. See a preview of the first issue, including another variant cover by Joe Quesada, here.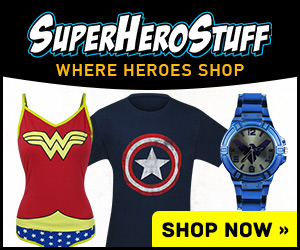 The Battle Variant, which displays the store's name and logo, features a Captain America vs Cable cover by Carlo Pagulayan. The Wanted Variant, which will show a store photograph on a wanted poster, will be drawn by Bryan Hitch.
Avengers: X-Sanction #1 by Jeph Loeb and Ed McGuinness arrives in comic book stores on Wednesday December 14th, 2011.
Marvel is proud to unveil the highly anticipated comic shop variant covers to AVENGERS: X-SANCTION #1! As all-out war breaks out between Cable and the Avengers, your comic shop will get caught in the crossfire and be immortalized in one of two all new covers! In the AVENGERS: X-SANCTION #1 Wanted Variant by Bryan Hitch, see the bounty on your comic shop with an actual photograph of your store right on the cover! Then, in the AVENGERS: X-SANCTION #1 Battle Variant by Carlo Pagulayan, Captain America goes toe to toe with Cable defending your favorite comic shop, complete with store name and logo prominently featured! Leading into the biggest event in Marvel history, Cable has just 24 hours to destroy the Avengers to save the future and the battle is being brought to your front yards!

Be sure to head on over to your local shop immediately and tell your retailers which one you want because both of these commemorative AVENGERS: X-SANCTION #1 Comic Shop Variants can't be ordered together. Here's your chance to show your comic shop some support as these personalized variants are a one of a kind, must-have item! Can Cable take on the heaviest hitters of the Marvel Universe to save his future – or will the combined might of Earth's Mightiest prove to be too much? Find out this December as superstar creators Jeph Loeb & Ed McGuinness begin their epic and you show store spirit with the AVENGERS: X-SANCTION #1 Comic Shop Variants!

*Note to retailers: There is an early opt-in date of 10/17 for the cover creation website. Check out Diamond Daily and Marvel Mailer on how to order and create these Comic Shop Variants.

AVENGERS: X-SANCTION #1
AVENGERS: X-SANCTION #1 COMIC SHOP VARIANT
Written by JEPH LOEB
Art by ED MCGUINNESS
Variant Covers by BRYAN HITCH & CARLO PAGULAYAN
December 2011
More on Marvel.com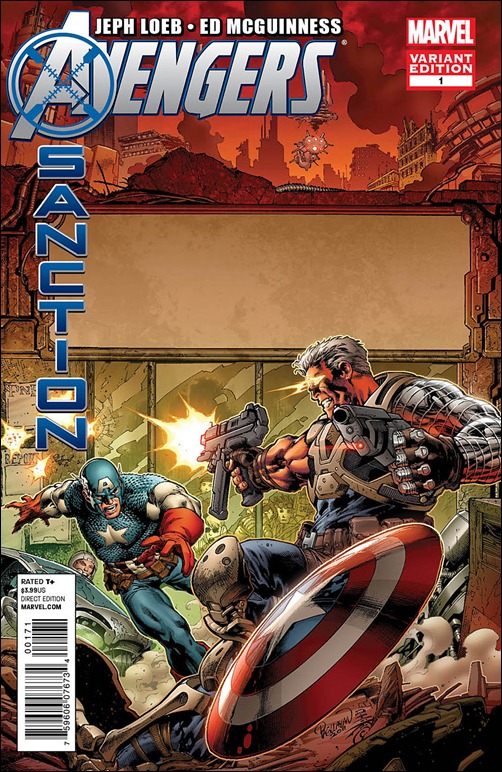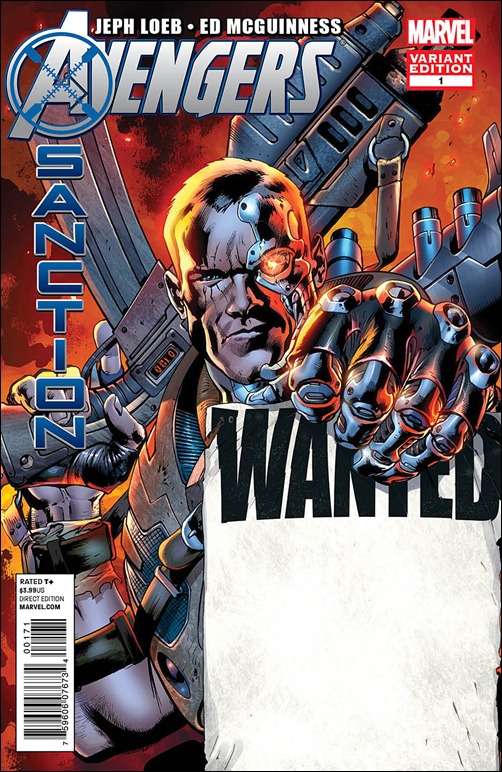 – The Comic Book Critic