LOVE AND ROCKETS: THE MAGAZINE returns!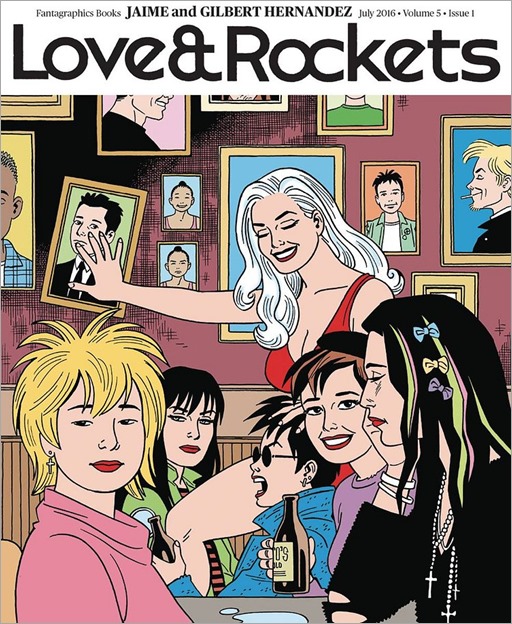 Gilbert and Jaime Hernandez to revive their beloved series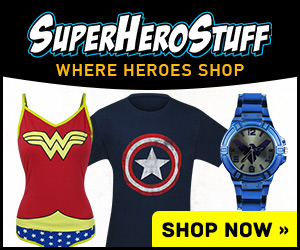 This Fall, Gilbert and Jaime Hernandez brings back Love and Rockets: The Magazine to a quarterly schedule at Fantagraphics Books. The all-new Love and Rockets Vol. IV #1 will be available in a 8 ½" x 10 ¾" format, with at least 32 pages per issue, retailing at $4.99 in September 2016.
The comic book event of 2016! Love and Rockets is back as an all-new, ongoing comic book series (Vol. IV for those keeping track at home)!
On Jaime's side: What do you do when none of your old punk friends want to be punk any more? And just who does the evil Princess Animus think she is? (Hint: She doesn't know, she has amnesia.)
On Gilbert's side: Family drama takes center stage when a Fritz discovers a grandchild she didn't know existed! Old fans and new fans are sure to enjoy the most diverse cast of characters in comics, including Maggie, Hopey, Pipo, Fritz, Tonta, Baby, and many more! Plus other surprises! Grrrowl!
Press Release
Fantagraphics Books is proud to announce that Gilbert and Jaime Hernandez's beloved Love and Rockets will return this fall in the same magazine format that fans fell in love with during its original 50 issue run from 1982-1996. Love and Rockets has been Fantagraphics' flagship publication since its initial magazine debut in 1982, and the new series (Vol. IV, for those keeping track) will launch on the eve of the title's 35th anniversary in September 2016 and continue every four months thereafter. The new format and schedule comes after a decade of the Love and Rockets: New Stories annual.
The Love and Rockets stories by brothers Gilbert and Jaime Hernandez continue to hold a firm grasp on the imaginations of several generations of comic book fans, garnering multiple Eisner and Ignatz Awards in recent years for their work on New Stories. Meanwhile, the collected Love and Rockets trade paperbacks continue to be perennial best sellers for Fantagraphics, with 11 volumes to date.
The new Love and Rockets marks Gilbert and Jaime's return to the "floppy" format for the first time in a decade and will measure 8 ½" x 10 ¾", with at least 32 pages per issue, retailing at $4.99.
"Over the past few years, Gilbert and Jaime had each casually mentioned more than once that it might be fun to try their hand at a regular comic book series again after a decade of creating the new annual every year," said Fantagraphics Associate Publisher Eric Reynolds. "Gilbert joked at one point that he would simply love to be able to draw more covers — with he and Jaime trading covers, he was only creating one new L&R cover every two years! We agreed that something needed to be done about this, and we're very excited to return L&R to its comic book roots."
The new format will play to the strengths of master cartoonists Gilbert and Jaime Hernandez, focusing on their diverse cast of characters and the rich milieus they have established over the past three-and-a-half decades: from Jaime's Maggie and Hopey to Gilbert's Luba and Fritz, old and new fans alike will be able to enjoy two of the great bodies of work in comics history, under one cover.
Gilbert Hernandez shared "This decision to return to the magazine format is the logical step, I think. For some, it'll be a nostalgic experience to read it that way again and for newer readers it'll be a new way to enjoy our comics. And enjoy it I hope they do!"
The all-new Love and Rockets Vol. IV #1 appears in the July Diamond Previews catalog for September shipping products.