Last Sons of America TPB Preview (BOOM!)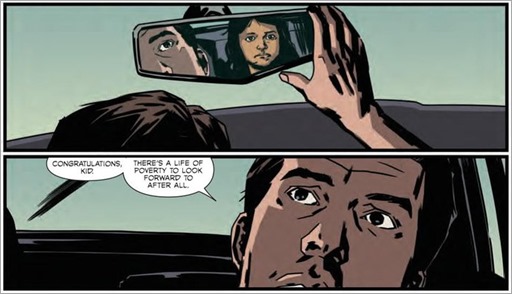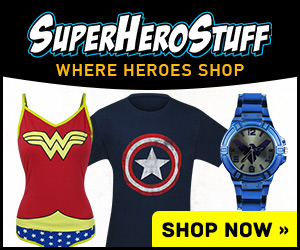 Here's a 10 page preview of Last Sons of America TPB, collecting the miniseries by writer Phillip Kennedy Johnson and artist Matthew Dow Smith, on sale January 18th, 2017 from BOOM! Studios.
Last Sons of America TPB
Writer: Phillip Kennedy Johnson
Artist: Matthew Dow Smith
Cover Artist: Tonci Zonjic
Publisher: BOOM! Studios
Price: $19.99
When a biological terrorist attack makes it impossible for anyone in America to conceive, those looking to start a family must rely on adoption of children from around the world.
Brothers Jackie and Julian are adoption agents based in Nicaragua, securing deals with families willing to give their children up for adoption. The duo usually conducts their adoptions through legal means but it becomes more difficult when child kidnapping becomes the norm.
Desperate and running out of options, Jackie snatches a young runaway, unaware that he's grabbed the daughter of a local crime lord. In over their heads and on the run, the two brothers fall into the mystery at the root of their world's status quo—a mystery much darker than they might be able to bear.
Collects the complete limited series.