Meet the "Totally Awesome Hulk" – Marvel's First Korean-American Hulk!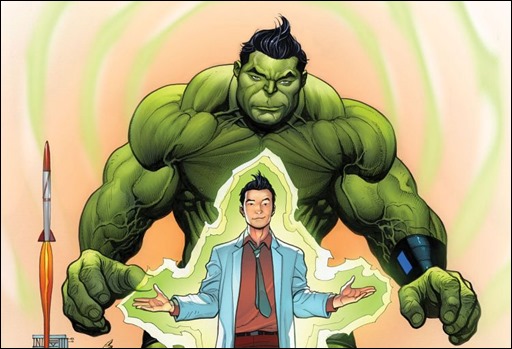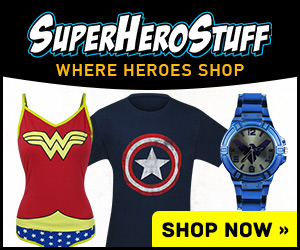 Marvel Comics continues to change up their heroes as part of their "All-New, All-Different" post-Secret Wars line-up. This time it's The Hulk.
Amadeus Cho, a 19 year old Korean-American boy genius becomes the Hulk, but this the green goliath isn't a conflicted or tormented mess, he's "Totally Awesome."
Here's your first look at covers from Totally Awesome Hulk #1 by writer Greg Pak and artist Frank Cho, on sale in December from Marvel Comics.
Press Release
Strap in, hold on and Hulk out – it's time to meet your Totally Awesome Hulk, the one and only Amadeus Cho! That's right true believer, it's a all-new Jade Giant for an all-different Marvel Universe and he's coming to you this December in TOTALLY AWESOME HULK #1! Legendary and storied Hulk scribe Greg Pak (Planet Hulk) returns to the fan-favorite character he created as he powers up to become the newest green goliath! And he's bringing blockbuster artist Frank Cho (Mighty Avengers, Savage Wolverine) along for the ride!
The mystery behind the new Hulk's identity has been revealed! But what has happened to the original Hulk, Bruce Banner in the previous eight months? All will be revealed – and the answers will surprise you! But one thing is for certain – Amadeus Cho is a completely different kind of Hulk. Not tormented, not conflicted. Just a giant green wrecking machine who loves being the Hulk! What could possibly go wrong?
"Come December, the one true Hulk will be a 19-year-old Korean-America "Boy Genius" who is going to carry the burden of being the Hulk like it weighs a feather," says Marvel Editor-in-Chief Axel Alonso. "He's going to love every minute of it.  In this new series, we are going to lean hard into the fantasy aspects of being the Hulk.  It can't be all bad, can it?"
Big heart, big action and high stakes await as Amadeus Cho embarks on his first gamma-fueled adventure! Believe us, you've never seen a Hulk like this before – and it's TOTALLY AWESOME. Be there as the Hulk's exciting journey begins this December in the bombastic debut of TOTALLY AWESOME HULK #1!
TOTALLY AWESOME HULK #1
Written by GREG PAK
Art & Cover by FRANK CHO
Variant Cover by FRANK CHO
On Sale in December!