DYNAMITE ENTERTAINMENT PREMIERES KEVIN SMITH'S
YOGA HOSERS COMIC AT THE SUNDANCE FILM FESTIVAL!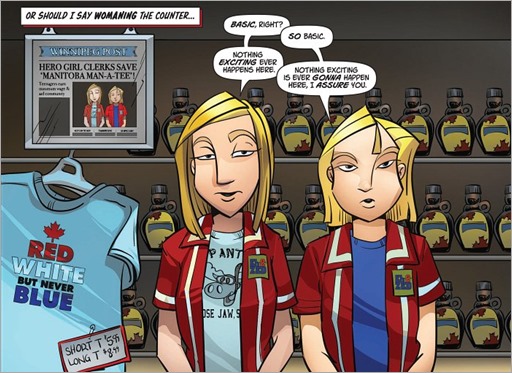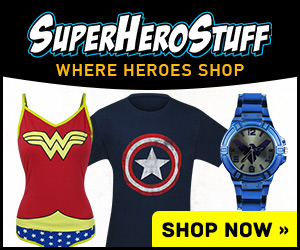 Dynamite Entertainment is releasing a special Yoga Hosers comic by Kevin Smith & Jeff Quigley at the movie's premiere at The Sundance Film Festival on January 24th, 2016.
Press Release
Dynamite Entertainment's latest collaboration with filmmaker Kevin Smith represents the next extension of the Hollywood director's films into the comic book world, produced to coincide with the Yoga Hosers premiere at Sundance Film Festival this week!
The film centers on teenage yoga fanatics Colleen Collette and Colleen McKenzie, played by both Smith's daughter Harley Quinn Smith and actor Johnny Depp's daughter Lily Rose Depp. When an ancient evil rises from beneath Manitoba convenience store to release an army of monsters, and threatening the their attendance to a senior party, the two join forces with a legendary man-hunter from Montreal named Guy Lapointe.
Dynamite teams up with Green Hornet and Bionic Man writer Kevin Smith to bring his latest horror comedy to comics with the release of Yoga Hosers, which will be given out to attendees of this week's Sundance Film Festival!
"Nick and the Dynamite folks have made a home for me at their shop over the years. So when I thought about launching SModComics, he was my first call. I look forward to turning lots of material from my podcasts and movies into 4-color extensions of what we do in other media. And I'm happy to do it with Dynamite – the Jersey-based comics giant!" states Writer/Director Kevin Smith.
"The relationship we have with Kevin is incredibly rewarding. His resume speaks for itself, as he has reinvigorated great comic characters like Daredevil and Green Arrow at Marvel and DC respectively, along with Green Hornet and Six Million Dollar Man here at Dynamite," states CEO/Publisher Nick Barrucci. "His talent brings fans to the industry, and when he asked if we would be a part of this event, of course we said yes!"
This special prequel comic to the upcoming film features an original story by Yoga Hosers writer/director Kevin Smith himself, with art by Jeff Quigley, and is available exclusively at the film's premiere on Sunday January 24 at the Sundance Film Festival!