Kamiko Zero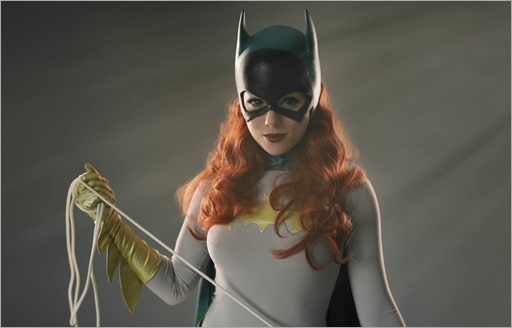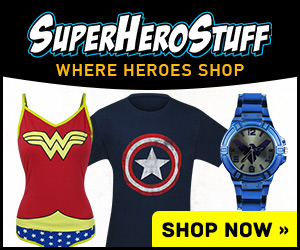 There are many talented models and performers who bring their love & enthusiasm to dressing up as their favorite characters. Comic Book Critic will occasionally showcase a performer who embodies this spirit of cosplaying.
Whether it's creating the costume from scratch, altering the appearance of an existing one, or just getting into character, these performers spend a lot of time and effort on their craft. As much as we all enjoy seeing our favorite fictional characters represented in real life, let's not forget the behind-the-scenes work that goes into that portrayal.
One thing is for certain though, their love of cosplaying shines through in their work.
The Comic Book Critic Featured Cosplayer Interview is:
Kamiko Zero from Moscow, Russia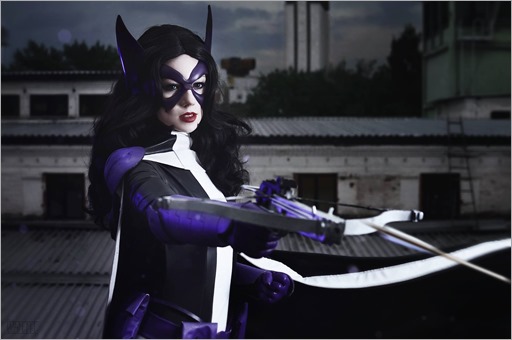 Ksenia is Kamiko Zero, a cosplayer from Moscow, Russia and she is a truly talented cosplayer. Not only does she craft amazingly accurate costumes, sometimes with the help of her friends, but she brings forth the attitude and look of the character with uncanny results. She brings her portrayals from the page to life with such accuracy that sometime you have to do a double-take.
This is the first time we've interviewed a cosplayer from Russia and we're glad that Ksenia took time out from her busy schedule to give us a little insight on what drives her work and what inspires such a devoted cosplayer.
When did you start cosplaying and why did you keep doing it?
I was introduced to cosplay as far back as 2009, when I was passionate about anime. I found the idea of reincarnating your favorite characters very interesting. It gives you the opportunity to feel like a different person, to get used to the role, and a way to please the people around you. Fans have the ability to take pictures and talk with the hero they have only previously seen on the screen.
It is wonderful!
Of course, at first, there were a lot of bad experiences. Over the years my approach to the cosplay changed. For me, cosplay has ceased to be just  for entertainment – now it is a serious hobby. It means a lot more to me now and I completely changed my attitude about creating the costumes.
I try to replicate the character as much as possible and bring it to life, so that people, and myself, can feel themselves closer to their beloved stories and heroes. I get strong emotions, inspiration, and many other positive aspects of cosplay. That's why I'm still here, haha.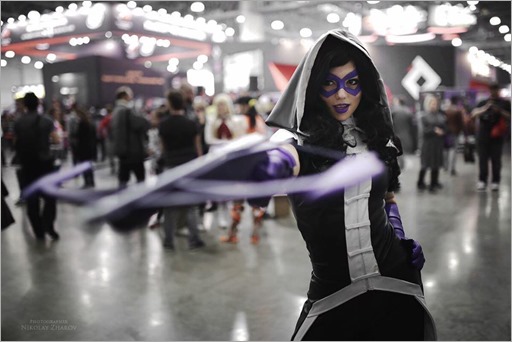 Do you make all of your own costumes?
Some costumes i did myself, others I got help with detail work from my friends, and others I had made to order by experts. Everything depends on complexity of the character, my skills, my budget, and whatever free time I have. Starting from these factors, I decide whether to do a suit independently or to get help from an expert.
Which was the most challenging of your costumes to make? –
I have difficulty with virtually every other suit; Some are very difficult to wear. Others I spend much more time, effort, and money as I sometimes have difficulty finding appropriate fabrics and accessories – several times I try to rework ready-made parts.
The complexity of the suit depends on many factors. For example, my first Huntress cosplay, though costume at first glance seems simple, I spent large amounts of money creating it. Huntress may have been one of the hardest because of it. Also Batgirl New 52 and a new Starfire cosplay is costly because it requires body makeup, sclera lenses and heavy wigs.
Which one is your favorite to wear and why?
I love Helena Bertinelli! I really identify with her personality and mentality, I find a lot of myself in her. That's why I like her cosplay the most – I feel more comfortable as her (even though some technical disadvantages of the suit, ha ha). In the Huntress cosplay I have no doubt that I look good and I like it. Despite the fact that I love all my cosplay characters (because they choose to cosplay for a reason), Helena is my favorite and holds a leading position.
Do you enjoy video games, comics, and/or anime & which do you like the most?
I am interested in comics. I have a feeling that I have grown out of anime, and games have never been interesting to me, because I am a very nervous and impatient. Playing video games has a bad effect on my emotions, ha-ha!!
Comics (DC universe) is something that inspires me. I love the dramatic and dark histories. I've enjoyed the history of Batman since my childhood and I could never imagine that, as an adult, it would still be very close to me.
Did you consider yourself a nerd or geek when you were younger, and do you now?
Yes, the feeling is definitely there. I can tell so much about myself, not only in respect the cosplay, but of other things as well – I find it positive. In fact, if I had not gone through all this in the past, I would not be the person that I am now.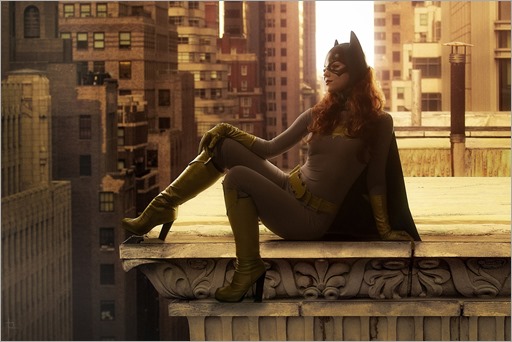 So what do your non-cosplay friends think of your cosplaying?
I learned to properly communicate what the hobby of cosplay was to people who do not know what it was. It is important to explain what it is and why I do it. They understand me, and this is no problem. They like it, they see my photos, interests, and if want to be a part of it.
I don't have many non-cosplay friends. They were only friends at school and university, but I've lost touch with most of them.  My other friends were, one way or another, once associated with cosplay. We have mutual friends through cosplay and so on.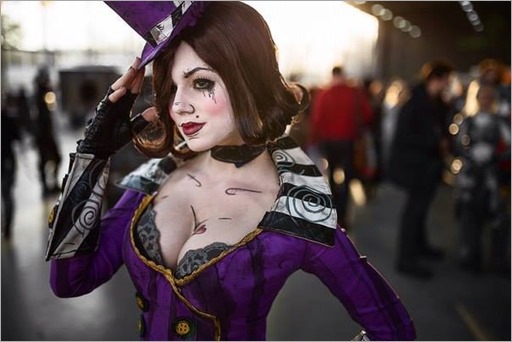 Do you attend many conventions and do you have favorite ones?
I try to attend every large cosplay event in my city. One of the best moments in cosplay is showing off a new suit at the convention. I love that feeling!
In Moscow, there is a very large cosplay event – Igromir & Comic Con Russia. This is definitely the best and biggest event. Also, they hold a few smaller and more modest cosplay events in the town that I live in. Often I travel to attend a convention in another city. St. Petersburg holds a couple of my favorite and most anticipated conventions – STARСON and AvaEхpo.
What's one of your most memorable moments while in costume?
The first fitting of the finished new character and appearance on the stage! And positive feedback of course :)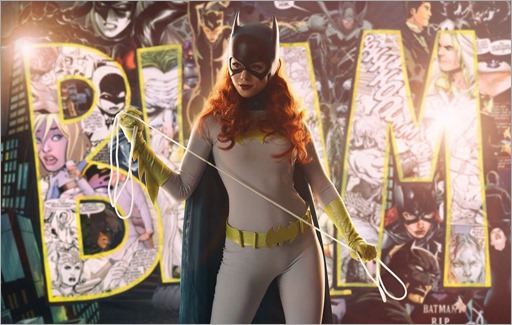 Have you ever had any bad experiences with people while cosplaying?
Yes, unfortunately I'm faced with these pretty often. But I decided to rid myself of this and work only with reliable people who are my close friends.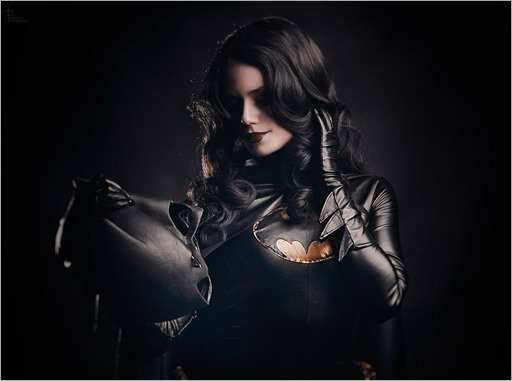 Do you have other cosplayers that you admire?
Yes. Russian cosplayer Narga, and several foreign cosplayers like Alyson Tabbitha and Ashlynne Dae whose work I like.
What advice do you have for someone just starting out?
Focus solely on your feelings and views, listen to the views of close friends and realize all your desires!
Do you currently have any projects you're working on?
It remains more DC Comics female superheroes. :)
What does the future hold for you?
A lot of positive emotions and the implementation of everything planned!
Thanks for doing the interview with us Kamiko Zero. We're always eager to see more of your fabulous work in the future!
Kamiko Zero Links
Photography Credits
Topatella
Pavel Bogdanov
Private Waffles
.