Celebrate the 100th anniversary of Edgar Rice Burroughs' classic creation
Press release
Joe Kubert is one of the most lauded artists in the history of comics, a true living legend. He has been a vital creative force since the 1940s and remains so to this day. He has had defining runs on Hawkman, Enemy Ace, Tor, Sgt. Rock, and many others. Among his career highlights is Tarzan of the Apes, and Kubert's rendition could arguably be called the definitive comic adaptation of the Ape-man.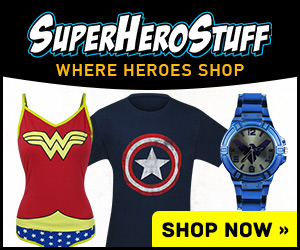 "To have the Tarzan stories I drew commemorate the 100th anniversary of a strip I fell in love with as a kid is the thrill of a lifetime," said Joe Kubert, writer and artist of all the stories in this Artist's Edition.
This Artist's Edition collects six complete Kubert Tarzanadventures, including the classic four-part origin story. Each page is vividly reproduced from the original art and presented as no comics readers have seen before. For fans of Kubert and Tarzan, this new entry in the Eisner-winning Artist's Edition line must be seen to be believed!
2012 is the centennial year for Tarzan. Created by master storyteller Edgar Rice Burroughs, Tarzan is instantly recognizable to countless fans around the globe. Other notable creations of Burroughs' include John Carter of Mars, Korak, Carson of Venus, and At the Earth's Core.
"I first read these comics when I was 10 years old, and they remain some of my favorite stories ever," said Editor Scott Dunbier, "this is Joe Kubert at his absolute best."
What is an Artist's Edition? Artist's Editions are printed the same size as the original art. While appearing to be in black & white, each page has been scanned in COLOR to mimic as closely as possible the experience of viewing the actual original art—for example, you are able to clearly see paste-overs, blue pencils in the art, editorial notes, and art corrections. Each page is printed the same size as drawn, and the paper selected is as close as possible to the original art board.
JOE KUBERT'S TARZAN OF THE APE: ARTIST'S EDITION ($100, hardcover, black and white, 156 pages, 12" x 17") will be available in stores September 2012.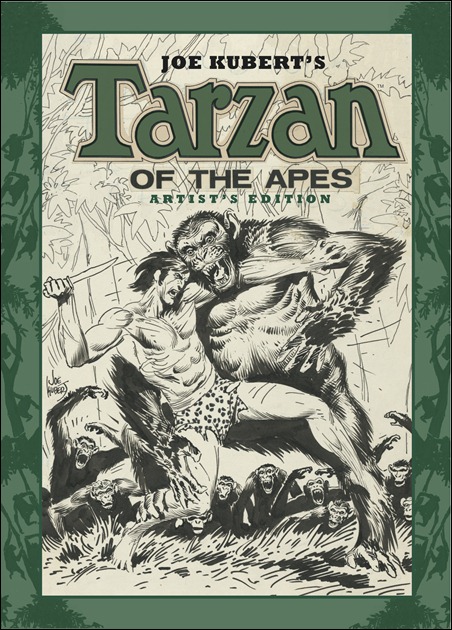 – The Comic Book Critic