CELEBRATE CAPTAIN AMERICA'S 75TH WITH A YEAR OF JIM STERANKO VARIANTS!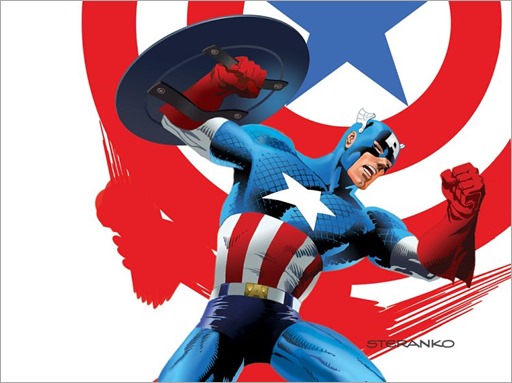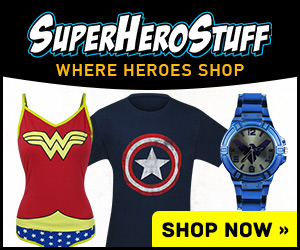 The legendary artist and publisher Jim Steranko celebrates Captain America's 75th anniversary with a series of amazing variant covers throughout the rest of 2016.
What are your thoughts on his covers?
Press Release
When it comes to names of creators who boldly mastered the patriotic majesty of Captain America, Jim Steranko is a name that will always rise to the top!
A graphic artist viewed as the most pioneering comic book creator of our time, and one of the most influential artists in the history of the comics, Marvel is proud to announce the return of Jim Steranko as he brings his narrative innovations back to a series of variant covers devoted to Captain America through the years.
"Five decades ago, Steranko threw pop art, surrealism and graphic design into a blender, and forever changed the way we tell comic book stories," says Marvel EiC, Axel Alonso.  "He was way ahead of his time back then, and he's every bit as relevant now."
"Jim Steranko is one of the grand masters of comic book graphics, and Captain America remains his favorite character, so it's a true pleasure to have him contribute a series of new never-before-seen images to help celebrate Cap's 75th anniversary," says Marvel Senior Vice President and Executive Editor, Tom Brevoort.
Continuing through 2016 and into 2017, Marvel will be presenting monthly Jim Steranko Variant covers assigned with some of the most popular Marvel Comics:
· AVENGERS STANDOFF: ASSAULT ON PLEASANT HILL OMEGA #1
· Steve Rogers: Captain America #1  
· Civil War II #2
· UNCANNY AVENGERS #11
· BLACK PANTHER #5
· SAM WILSON: CAPTAIN AMERICA #13
· Civil War II #7
Captain America's 75th Anniversary is now and there is no better way to commemorate this celebration than by inviting the master of Marvel visual adventure and intrigue, Jim Steranko, back for this epic collection of variant covers. Be sure to look for additional variants to continue with Marvel's biggest titles into 2017 as Jim Steranko continues his tradition of presenting some of the most outstanding and visually adventurous Marvel pieces only a true master can deliver.
Retailers Please Note: Select variants will ship in black and white only. Please check your order form for additional information.