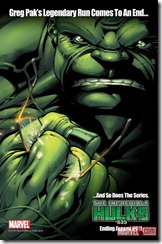 According to Marvel.com, Incredible Hulks, and Greg Pak lengthy run as writer, comes to an end with issue #635 on sale in August 2011!
Even though the series is being cancelled, I'm sure we'll see Hulk titles coming in the future. With 'Marvel's The Avengers' film set to be released in the summer of 2012, look for at least some one-shots and mini series to be in the works. I wouldn't be surprised if The Hulk regains his own title again next spring or summer… Just sayin'.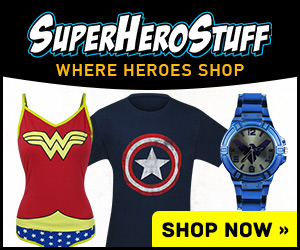 From Marvel's press release:
Greg Pak's biggest story yet, "Heart Of The Monster," brings dire consequences to the Green Goliath and those close to him.

What happens when the furious monster inside Bruce Banner says, "Enough"?

The writer of Planet Hulk and World War Hulk brings INCREDIBLE HULKS to a close…with a smash.

Catch the oversized final issue of the long running series, with a monster-sized story and dozens of extras celebrating Greg Pak's run, that no fan of the Jade Giant can miss.

INCREDIBLE HULKS #635
Written by GREG PAK
Pencils and Cover by PAUL PELLETIER
Variant Cover by PAUL PELLETIER
Variant Cover by ADI GRANOV
Blank Cover Also Available
Rated A …$3.99
ON SALE THIS AUGUST!