IDW PUBLISHING LAUNCHES IDW LIMITED!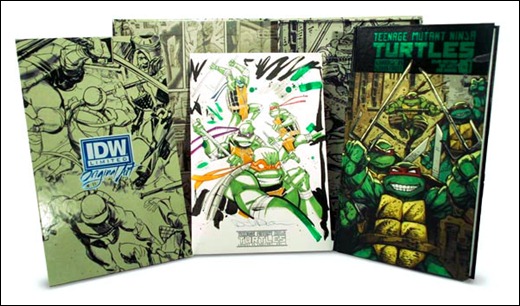 IDWLIMITED.COM WILL SPECIALIZE IN HIGH-END, LIMITED EDITION BOOKS FOR COLLECTORS
Press release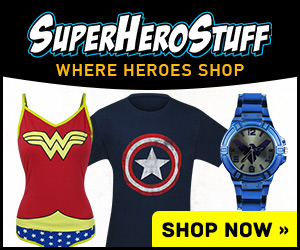 IDW Publishing is thrilled to announce the launch of IDW Limited, a new division that will specialize in producing high-end, collectible editions of their wide catalog of books. Catering to the loyal and committed fans that have helped make IDW a success, IDW Limited books will feature unique elements like original sketches and creator signatures on luxuriously designed packaging not available anywhere else. These top-of-the-line rarities will aim to enhance and expand existing books, providing beautiful reading and collecting experiences fans will be proud to display on their shelves.
The first book offered from IDW Limited will be the four-issue collection of IDW's best-selling new series Teenage Mutant Ninja Turtles, Vol. 1, Change Is Constant. The Deluxe Limited Edition will be released in three tiers, each with extremely low quantities available exclusively through the IDW limited website, IDWLimited.com. Fans can expect original signatures from TMNT co-creator Kevin Eastman, series artist Dan Duncan, and series writer Tom Waltz, as well as unique sketch art from Dan Duncan packaged with each book in a specially hand-constructed, deluxe case.
"This edition of Teenage Mutant Ninja Turtles, Vol. 1: Change Is Constant is nothing short of spectacular," said Kevin Eastman, co-creator of TMNT. "The Turtles have been presented in a variety of formats over the years, but this book is truly a prized collector's item for Turtle fans."
IDW Limited books are offered in multiple tiers so that fans can select the degree of collectability that is important to them. Each print run is hand-numbered and strictly limited. All three tiers include a signature plate signed by the book's creators. In addition to signatures, collectors can expect the following:
–Red Label Edition is limited to 175 copies, features a custom cover, is housed in a limited edition slipcase and paired with an artist's portfolio containing a unique, spot-color sketch of one of the Ninja Turtles done by series artist Dan Duncan.
–Black Label Edition is limited to 25 copies featuring the IDW Limited custom cover and is housed in a hand-built traycase, along with an artist's portfolio containing a multi-color illustration of two classic TMNT characters by series artist Dan Duncan.
–Blue Label Edition, the rarest tier being offered, is limited to only 10 copies! For this special version, series artist Dan Duncan will be creating full-color illustrations of the entire Turtle team in action. Each book is packaged with the IDW Limited cover inside a hand-built tray case.
According to Jerry Bennington, IDW Limited's Director, "We wanted to give fans a top-of-the-line creative experience with the books they love in a truly special format." He went on to add, "These rare editions will not only be special and limited in quantity, they'll also include unique content found nowhere else. This may be the only way most fans could ever hope to own a signature, sketch or illustration from one of their favorite artists or creators."
In addition to Teenage Mutant Ninja Turtles, fans can also expect a complete line of limited edition books and merchandise of their favorite titles including Transformers, G.I. Joe, Alan Robert's Crawl To Me and menton3's Monocyte this fall, and many more to follow.
Fans are encouraged to visit www.idwlimited.com to sign up for their free newsletter to receive updates and learn more about the company and its top selling books.
TMNT: CHANGE IS CONSTANT DELUXE LIMITED EDITION (RED – $125.00 / BLACK – $250.00 / BLUE – $350.00; 192 pages; 9" x 12"; hardcover) is now available for pre-order.
– The Comic Book Critic