DINOBOTS enter the TRANSFORMERS PRIME world for the first time ever!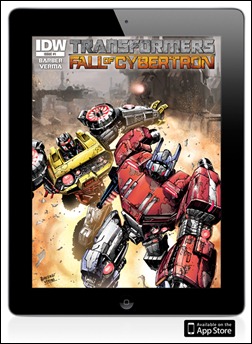 Press release
IDW Publishing, Hasbro, Activision, and High Moon Studios are thrilled to welcome the launch of the new digital comic series: TRANSFORMERS: FALL OF CYBERTRON! Announced at Comic-Con International San Diego last month, and beginning today, this new series will offer fans an exclusive look at the story that precedes the explosive new game.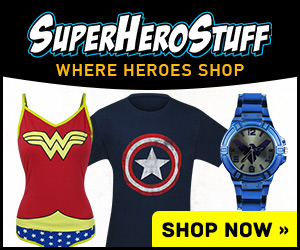 In the days leading up to the events of Activision and High Moon Studios' TRANSFORMERS: FALL OF CYBERTRON video game, we see the origin of the fearsome DINOBOTS as they encounter a secret DECEPTICON plot and take on a slew of enemies including SHOCKWAVE and the INSECTICONS!
"It's a lot of fun to have a chance to play in the sandbox of the Fall of Cybertron game. I'm lucky enough to get to write one of our Transformers ongoing comics, and edit the rest, but doing these stories in this setting… well, it's a real blast!" said writer JOHN BARBER.
BARBER continued "I sat down with Dave Cravens, the head writer of the game at High Moon Studios, and we plotted out the whole comic one afternoon. It was great to get to work that closely with somebody so intimately involved in the game, so we could really make sure this comic actually fits in with the story the game is telling–and plays into the larger TRANSFORMERS mythology. Plus, anybody who knows me knows I love me some Dinobots, so it was a thrill to get to write them!"
Don't miss TRANSFORMERS: FALL OF CYBERTRON, a prequel to the much-anticipated videogame, written by Barber (Transformers: Robots in Disguise) with art by Dheeraj Verma (Escape of the Living Dead)! Issues #2-5 will also include exclusive preview pages from TRANSFORMERS: THE ART OF THE FALL OF CYBERTRON, coming soon from IDW!
The series will run for six digital-only installments on a bi-weekly schedule, and will be available all digital platforms including Apple iOS, Android, and online.
TRANSFORMERS: FALL OF CYBERTRON ($0.99, 8 pages; full color) will be available in August in IDW's Apple iPad™, iPhone® and iPod touch®, apps – Transformers Comics and IDW Comics, and on the Web at read.idwpublishing.com. The series will also be featured in the Comics by comiXology platform for iOS, Android, Web and Kindle Fire, and Comics + by iVerse.
TRANSFORMERS PRIME – RAGE OF THE DINOBOTS #1 ($3.99, 32 pages; full color) will be available in November 2012.
– The Comic Book Critic