How YOU can gain access to NY Comic Con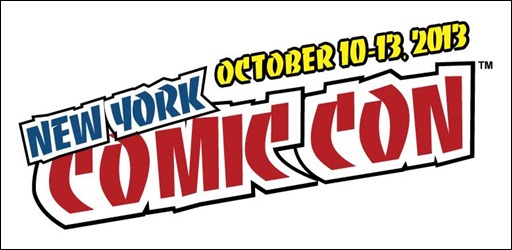 If you're a fan of comic books, super-heroes and comic-based movies and TV shows, you've probably heard of Comic Con, or thought about attending. There are a wide variety of small comic con events that take place across the country each year, but New York Comic Con (NYCC) is one of the biggest. In 2013 the event is being held October 10-13 at the Javits Center in New York City.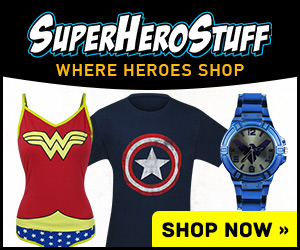 NYCC has always been a popular event, and has continued to grow more popular with each year. Though this is great news for Comic Con, it means that if you want to attend you'll have to be on your game to gain access. October may seem like a while away, but in order to gain access the basic way as a ticket holder, you'll have to stay alert for when tickets go on sale.
Types of Tickets
Once tickets are on sale, there are a several types of ticket buying options and specific ways to get them including VIP, retailer, group and kids day options.
VIP Tickets- These tickets give exclusive access to special events, free gift and more! For that reason these tickets always go the fastest, so if you're planning on shelling out the big bucks for VIP tickets you'll have to act quickly.
Retailer Tickets- In addition to purchasing tickets directly online, NYCC also distributes tickets for to local retailers including comic shops. Later this year the website will release a full list of local retailers.
Group Tickets- If you plan on attending with a large group of friends, be sure to look into group ticket rates to save money all around. NYCC offers group discounts, details of which can be seen when ticket sales go live.
Kids Day Tickets- NYCC is a family friendly event, but if you're planning on attending with children, you may want to attend on Sunday, October 13th when children 12 or under can enter with a Kids Day ticket. Like all tickets, there are a limited amount of Kids Day tickets. Kids 6 and older will otherwise need a ticket to enter between October 10-13, 2013.
How to Get Them
With the high demand for tickets NYCC website does its best to keep it fair and keep their site in working order by releasing ticket sales in waves. The first sale begins with VIP Tickets and 4-Day tickets which go on sale Thursday March 14 at 12:00 PM EDT. Currently this is the only official date for ticket sales set, but 3-day and single day tickets will be release soon, so your best bet is to continue to check the site frequently or sign up for their email list.
When to Buy
The Key here is sooner rather than later, because when tickets are gone they are gone. The NYCC website recommends that you purchase tickets for NYCC 2013 ahead of time in the event that the convention reaches capacity before it opens.
Ticket Rules
All attendees six-years and older will need tickets to enter any day of Comic Con but Children under 5 will be admitted for free without a ticket all weekend. Kids Day Tickets may be purchased for children 6-12 for Sunday, October 13. Everyone will be required to show proof of age onsite and all children under 13 must have an adult escort, though NYCC also recommends children under 18 attend with an adult (though not required).
About the Author: Michael Klein has been writing articles about trade shows and conventions on Nimlok's site as well as others for more than 10 years. When not writing, Michael loves reading as well as practicing his golf game at the closest course.