Harada's First HARBINGER WAR Haunts HARBINGER #13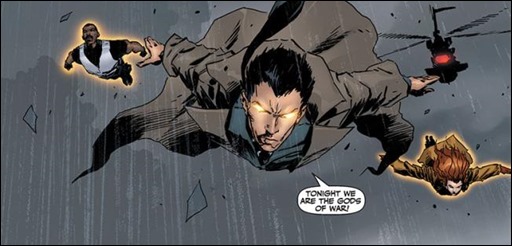 Here is a preview of Harbinger #13, by Joshua Dysart, Khari Evans, & Trevor Hairsine, from Valiant Comics – on sale June 19th, 2013.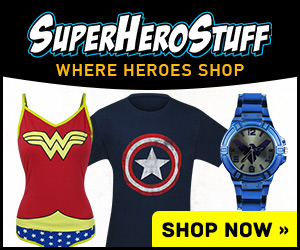 Press Release
Valiant is proud to present an advance preview of Harbinger #13 by New York Times best-selling writer Joshua Dysart and acclaimed artists Khari Evans and Trevor Hairsine! As the Harbinger Wars barrel toward a sense-shattering climax, the moment you've been waiting for has finally arrived – Peter Stanchek and the Renegades versus Bloodshot!
Las Vegas is under siege, and the inexperienced supterteam known as the Renegades are all that stand between Bloodshot and the fulfillment of his mission. But as they engage the Valiant Universe's most feared Harbinger hunter head-on, Peter Stanchek and his allies are about to discover that Bloodshot is a much more dangerous – and much more clever – foe than they ever could have anticipated. Plus: what is the eerie connection between a battle fought long ago in North Carolina's Great Dismal Swamp and today's fight for the Vegas Strip?
The secret of Toyo Harada's first Harbinger War – and its massive implications for the modern day – loom large on June 19th in Harbinger #13 – in stores the same day as Bloodshot #12! And look for the limited Harbinger #13 8-Bit Variant by artist Matthew Waite!
For more information on Harbinger Wars and the rest of the Valiant Universe, visit Valiant on Facebook, visit Valiant on Facebook, on Twitter and at ValiantUniverse.com.
HARBINGER #13
Written by JOSHUA DYSART
Art by KHARI EVANS & TREVOR HAIRSINE
Cover by PATRICK ZIRCHER (APR131274)
8-Bit Variant by MATTHEW WAITE (APR131275)
Variant Cover by KHARI EVANS (APR131276)
$3.99/T+/32 pgs.
ON SALE 6/19/13
– The Comic Book Critic