Pacific Rim Autographed Comic Giveaway!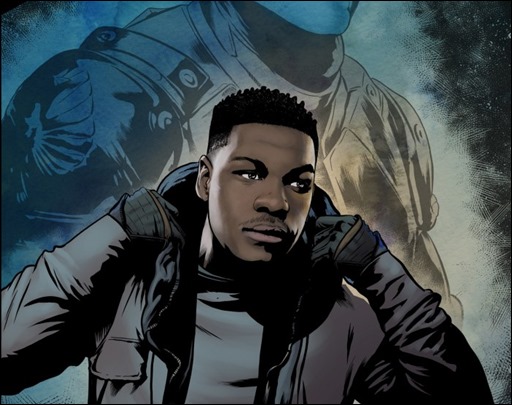 A Copy of Pacific Rim Aftermath #1 Signed by John Boyega!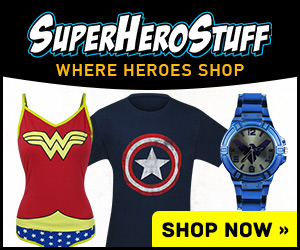 Comic Book Critic, in conjunction with Legendary and Universal Pictures, is proud to give away a copy of Pacific Rim Aftermath #1 signed by the film's star John Boyega to one lucky winner!
Pacific Rim Aftermath #1 is part of a six-issue miniseries by writer Cavan Scott and artist Richard Elson, published by Legendary Comics.
Click the link at the end of the post to enter to win. Entrants must me 13+ to enter and live in the Continental United States.
Hurry, giveaway ends at midnight Pacific Time on April 21st, 2018!
In celebration of the premiere of Legendary and Universal Pictures' Pacific Rim Uprising, in theaters on March 23, we are giving away a copy of the first issue of Pacific Rim Aftermath, signed by the film's star John Boyega.
Pacific Rim Aftermath is a six-part comic book prologue set nine years after the original 2013 Pacific Rim film—and one year before the upcoming film. The Aftermath series follows Jake as he searches for the truth behind the death of his father, Stacker Pentecost, and introduces Griffin, a former Jaeger pilot who now works as an enforcer for a corrupt mob boss, as well as a mysterious criminal figure called the Mech Czar, who rules the underworld with a steel fist. The series was penned by Cavan Scott (Star Wars: Adventures; Doctor Who: The Lost Dimension), with art by Richard Elson (The Amazing Spiderman: Dying Wish; Wolverine: Savage).
Pacific Rim Uprising hits theaters on March 23. The globe-spanning conflict between otherworldly monsters of mass destruction and the human-piloted super-machines built to vanquish them was only a prelude to the all-out assault on humanity in Pacific Rim Uprising. John Boyega (Star Wars: The Force Awakens) stars as the rebellious Jake Pentecost, a once-promising Jaeger pilot whose legendary father gave his life to secure humanity's victory against the monstrous "Kaiju." Jake has since abandoned his training only to become caught up in a criminal underworld.  But when an even more unstoppable threat is unleashed to tear through our cities and bring the world to its knees, he is given one last chance to live up to his father's legacy by his estranged sister, Mako Mori (Rinko Kikuchi)—who is leading a brave new generation of pilots that have grown up in the shadow of war. As they seek justice for the fallen, their only hope is to unite together in a global uprising against the forces of extinction. Jake is joined by gifted rival pilot Lambert (The Fate of the Furious' Scott Eastwood) and 15-year-old Jaeger hacker Amara (newcomer Cailee Spaeny), as the heroes of the PPDC become the only family he has left.  Rising up to become the most powerful defense force to ever walk the earth, they will set course for a spectacular all-new adventure on a towering scale.
Pacific Rim Uprising is directed by Steven S. DeKnight (Netflix's "Daredevil," STARZ's "Spartacus") and also stars Jing Tian, Burn Gorman, Adria Arjona and Charlie Day.
http://www.pacificrimmovie.com/
Pacific Rim Aftermath #1
Pacific Rim Aftermath #2
Pacific Rim Aftermath #3
Enter To Win!