Black Hammer: Age of Doom #1 Preview (Dark Horse)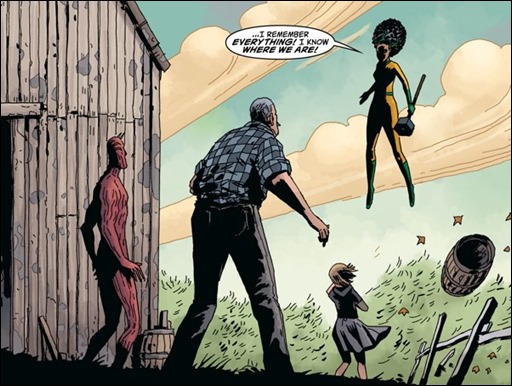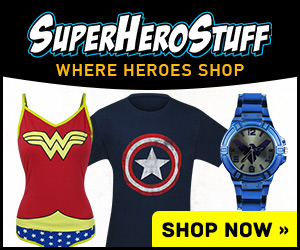 Here's your first look at Black Hammer: Age of Doom #1 by writer Jeff Lemire and artist Dean Ormston, on sale April 18th, 2018 from Dark Horse.
BLACK HAMMER: AGE OF DOOM #1
Writer: Jeff Lemire
Artist: Dean Ormston
Colorist: Dave Stewart
Cover Artist: Dean Ormston, Skottie Young
The Eisner Award-winning superhero saga returns!
Picking up immediately where we left off–Lucy Weber has become the new Black Hammer and right as she's about to reveal to our heroes how they got stuck on the farm and can escape she vanishes. Now our new Black Hammer finds herself trapped in a gritty world filled with punk rock detectives, emo gods, anthropomorphic humans, absurdist heroes, and many more weirdoes, in a mad world in which there is no escape!
* Winner of the Eisner Award for Best New Series!
Praise for Black Hammer:
"Every so often, you read a comic that grabs hold of you and won't let go. Its world is fascinating, its characters are captivating, and its art is mesmerizing." —IGN
"Black Hammer continues to be the best new comic series around. Actually, scratch that: it's the best comic book series around period."—Nerdist
"Black Hammer is a dynamite-sounding project. Given Lemire's savvy as a writer and a creator, this sounds right up his wheelhouse."—Multiversity Comics
"Lemire has done it again, collaborating with some incredibly talented artists in Ormston, Stewart, and Klein to create a powerfully exciting book."—Comicosity
Genre: Action/Adventure, Science-Fiction, Superhero
Publication Date:
April 18, 2018
Format:
FC, 32 pages; Ongoing
Price:
$3.99
UPC:
7 61568 00262 1 00111