Generation Zero #6 Preview (Valiant)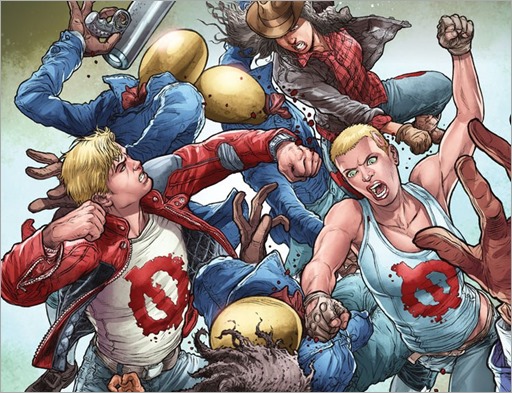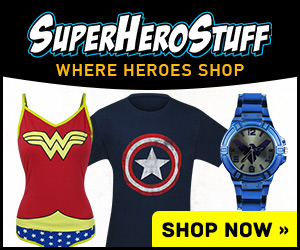 Here's a short preview of Generation Zero #6, "Welcome to the Heroscape" begins by Fred Van Lente, Javier Pulido, & Diego Bernard, on sale January 18th, 2017 from Valiant Comics.
GENERATION ZERO #6
(ALL-NEW ARC! "WELCOME TO THE HEROSCAPE" – PART 1)
Written by FRED VAN LENTE
Art by JAVIER PULIDO and DIEGO BERNARD
Cover A by JUAN JOSÉ RYP (NOV161948)
Cover B by JOE EISMA (NOV161949)
Variant Cover by STEPHEN SEGOVIA (NOV161950)
ALL NEW ARC! ALL-NEW JUMPING-ON POINT! Fight your way through the "HEROSCAPE"!
Generation Zero managed to survive their first mission, and now duty has called on them to venture deep inside a perilous dimension only known as the Heroscape to see the world through a new set of eyes! They'll discover their friends' biggest secrets, their enemies' darkest fears, and their town's sinister connection to this imagination-fueled reality. But just because the Heroscape is imaginary, doesn't mean it can't kill you… And, from anime-inflected zombie hordes to psychedelic sci-fi warriors, all of Rook, Michigan's most deeply buried fantasies are about to come roaring out of your daydreams!
Dream big because New York Times best-selling writer Fred Van Lente (Ivar, Timewalker) and acclaimed artists Javier Pulido (Daredevil) and Diego Bernard (X-O Manowar) are gearing up for a brand-new jumping-on point that's going to send Valiant's temperamental teenage time-bombs blasting out of the suburbs and into their most grisly adventure yet!
$3.99 | 32 pgs. | T+ | On Sale JANUARY 18 (FOC – 12/26/16)