MARVEL COMICS PRESENTS A-FORCE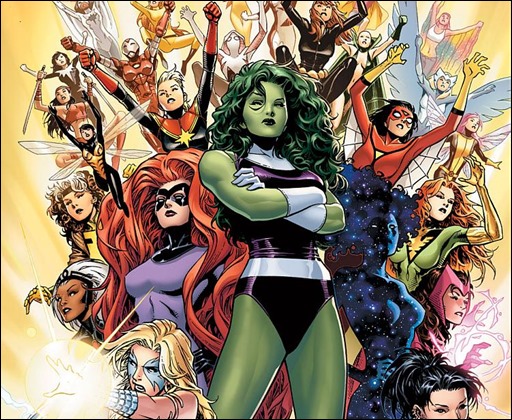 The All-female Team Assembles as Marvel's Avengers During Secret Wars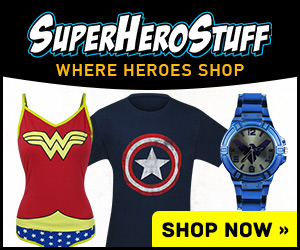 Marvel Comics assembles an all-female Avengers in A-Force by writers G. Willow Wilson & Marguerite K. Bennett and artist Jorge Molina, coming in May 2015!
Press Release
Marvel Comics is excited to announce the new group of Earth's Mightiest Heroes taking over an all-new era with Marvel Comics' A-Force co-written by G. Willow Wilson (Ms. Marvel) and Marguerite K. Bennett (Angela: Asgard's Assassin, Max Ride: First Flight) with artwork by Jorge Molina (X-Men).
This May, beginning in Marvel's Secret Wars, the Avengers are no more!
Within the Warzones! of Secret Wars, a brand new team will lead the way. A-Force Assemble! Marvel Comics reimagines the Marvel Universe in one of the largest shake-ups to the Avengers mythos.
So who are the Marvel powerhouses taking center stage? "She-Hulk, Dazzler, Medusa, Nico Minoru and other fan favorites, will take charge," says series co-writer G. Willow Wilson. "We've purposefully assembled a team composed of different characters from disparate parts of the Marvel U, with very different power sets, identities and ideologies."
And there came a day, a day unlike any other, when Earth's mightiest heroines found themselves united against a common threat. On that day, A-Force was born—to fight the foes no single Super Hero could withstand! Their glory will never been denied! Heed the call, A-Force Assemble!
Stay tuned to Marvel.com/secretwars as the new Marvel Universe continues to be forged.  Follow Marvel on Facebook at www.facebook.com/marvel and be sure to join the conversation on Twitter with #Marvel, #SecretWars, #MarvelAForce and don't forget to follow us at @Marvel.