ACTION LAB ENTERTAINMENT COMICS IN STORES THIS WEEK
New Releases for the week of January 22, 2014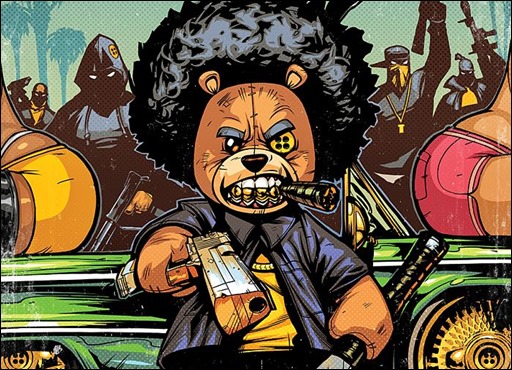 These are the new releases by Action Lab Entertainment which you should expect in stores the week of January 22nd, 2014. Each release includes a preview. Enjoy!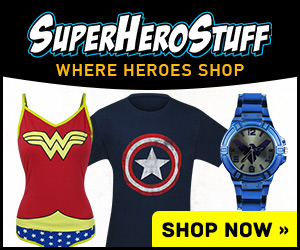 ---
BO PLUSHY GANGSTA #1 (of 4)
Writer(s): Pavel Balabanov, Vasily Terentiev
Artist Name(s): Pavel Balabanov
** Cover Artist(s): Pavel Balabanov
Are the legends of Bo, the "teddy bear" gangsta, true? And, did we just say teddy bear gangsta?! You're about to find out–when Bo's girls get nabbed by a rival gang boss, the mysterious and fearsome plushy gangsta is forced into action! It's Scarface meets Ted in this over-the-top video game style urban epic. Also ships with a variant cover by Balabadov!
Bo features an amazing superstar artist in the making, in this first comic work from a Russian video game artist, Pavel Balabanov! From Russia with thug!!
---
FRACTURE Vol.2 #2
Writer(s): Shawn Gabborin
Artist Name(s): Chad Cicconi (p/i), Bill Blankenship (c)
Cover Artist(s): Chad Cicconi (p/i), Bill Blankenship (c)
As Jeff comes to terms with his new reality and Virtue struggles for control, the Crocodile sets deadly plans in motion.  More fractures explode onto the scene, which threatens to reach a breaking point!
Experience the title that started it all for Action Lab in an all new adventure!
---
JACK HAMMER #1
Writer(s): Brandon Barrows
Artist Name(s): Ionic
Cover Artist(s): Ionic
In Boston, where powers are real and heroes are rare, Jack McGriskin is a private detective with a wicked right cross and a penchant for nosiness.  When a missing person he's searching for turns up dead, he stumbles onto a web of hidden corruption and a world he thought he'd left behind!  Variant cover by Riley Rossmo (Pirate Cowboy Ninja, Green Wake)!
---
SKYWARD #5
Writer(s): Jeremy Dale
Artist Name(s): Jeremy Dale
Cover Artist(s): Jeremy Dale
Now an ongoing series! Skerrigan is on the prowl, leaving bodies in his wake as he
chases down Quinn–but will he discover the Rabite camp? The highly-acclaimed, all-ages action-fantasy ups the ante as our heroes scramble to escape their fates.
Skyward is making waves!
Alternate cover by Khary Randolph (Charismagic, TMNT) and Laura Martin (Thor, Authority)!
---
PRINCELESS ENCORE EDITION #3
Writer(s): Jeremy Whitley
Artist Name(s): M. Goodwin
Cover Artist(s): M. Goodwin
Read for yourself the issue that was nominated for the Eisner for Best Single Issue!
Adrienne has escaped her father with only the armor on her back…and that doesn't even fit.  Now she must face the most trying moment in a young heroines life…finding real armor for a girl!  Will she ever escape the sea of leather corsets and chain mail bikinis?
---
– The Comic Book Critic